Academic Solutions
·
Article
What Fall 2022 Tells Us About Spring 2023 – and Beyond
December 8, 2022
Barnes & Noble College keeps a finger on the pulse of what's driving success for our campus bookstores and the communities they serve. Last academic year, the number of students who visited their campus bookstore increased by 20 percent, and it's been a dynamic year so far as we reimagine the shopping experience to welcome them back. The following are three key observations to keep in mind as we prepare for the next semester – and even the next academic year.
Access to course materials before the first day of class improves student outcomes
Reimagined retail experiences engaged students and fans
Enhancing the customer experience strengthens an institution's brand
ACCESS TO COURSE MATERIALS BEFORE DAY 1 IMPROVES STUDENT OUTCOMES
The data is clear: students need their required course materials by the first day of class. Equitable access programs offer the most accessible, convenient, affordable way to ensure students are prepared with the materials they need before the first day of class. The growth of First Day® Complete – Barnes & Noble College's equitable access program – affirms this with 110+ campuses and 547,000 students participating as of Fall 2022 – an increase of 85% year over year.
Through First Day Complete, students receive their course materials before the first day of class through a simplified process, with course material costs included as part of tuition or applied as a course charge. Since more than three-fourths of students used print course materials in the last year, the program allows faculty to adopt both print and digital course materials aligning with student preferences.
Most importantly, data shows that First Day Complete plays a role in student success. Independent research and BNC's student research confirm that the program supports student success, convenience and affordability.
INNOVATIVE APPAREL & MERCHANDISE STRATEGIES ENGAGE STUDENTS & FANS

Students prefer buying school spirit gear from the campus bookstore – and it shows. In our recent Student Pulse survey, 79% of students said they visited the campus store in person in the last six months, representing an increase of 20 percentage points year over year. Fall 2022 kicked off with significant sales increases, both in store and online.
We keep students shopping by delivering the merchandise they crave. BNC campus stores have access to the widest network of logo product vendors in the industry, thanks to our partnership with Fanatics and Lids. Each store's assortment is showcased with best-in-class merchandising strategies and promoted through thoughtfully curated on-campus and digital marketing campaigns that drive traffic and sales.
ENHANCING CUSTOMER EXPERIENCE STRENGTHENS AN INSTITUTION'S BRAND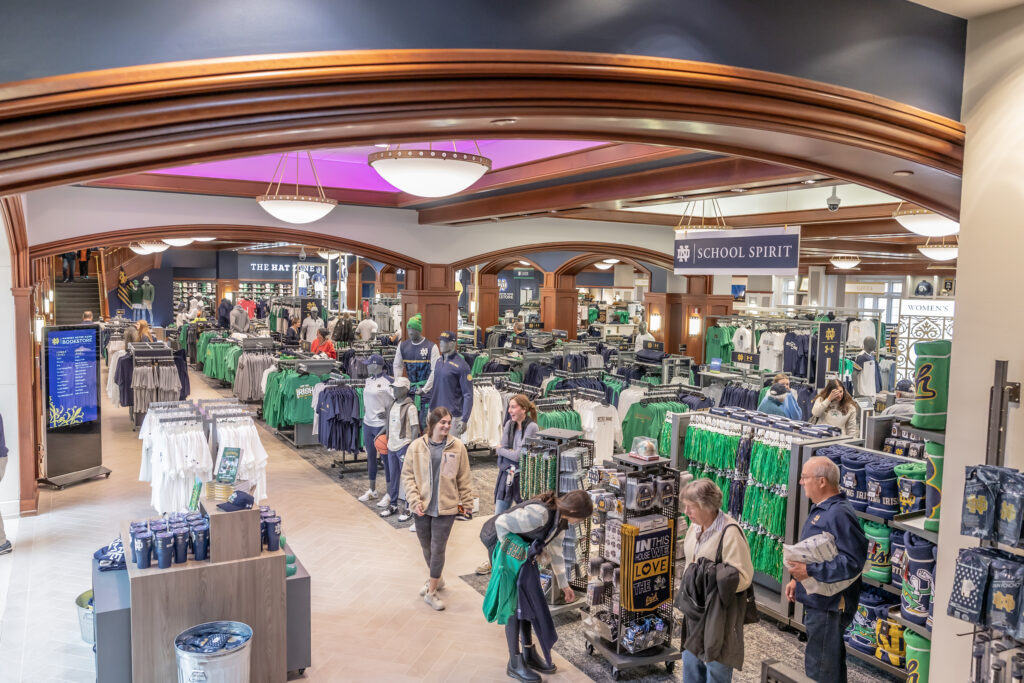 With unrivaled store design expertise and a deep understanding of our customers, BNC transforms campus bookstores into inviting retail environments and community hubs. Each store is tailored to the institution's unique brand, and the Student Pulse survey revealed that 79% of students are satisfied with the way their store inspires school spirit and culture.
To learn more about how BNC can support the academic journey, retail experience and institutional brand on your campus, contact us.
More Insights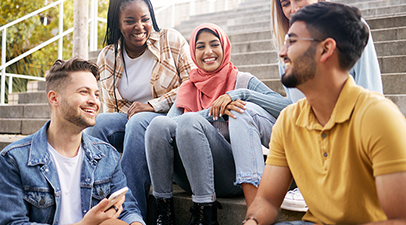 Academic Solutions
· Article
5 Innovative Ways to Support Student & Campus Well-Being
College students are seeking support as they address stress and anxiety and create paths to greater self-care. Institutional partners and well-being experts from the University of Maryland, the University of Tampa, Lifelines and Rae Wellness highlight how campus stores are sparking conversations and connecting students with tools to improve well-being.
Academic Solutions
· Article
Positive Student Feedback: First Day Complete 
Students confirm that First Day Complete helps them be better prepared for class (86%), has a positive impact on their success (83%) and helps them get better grades (75%).