MOBILE FIRST
Industry-leading platforms for personalized shopping experiences
Deliver a dynamic, on-the-go experience for students, faculty, fans and alumni so they can access your campus store when and how they want. Enhanced features help showcase your brand and provide a personalized customer experience and easy access to promotions to keep the customers you value coming back.
download the app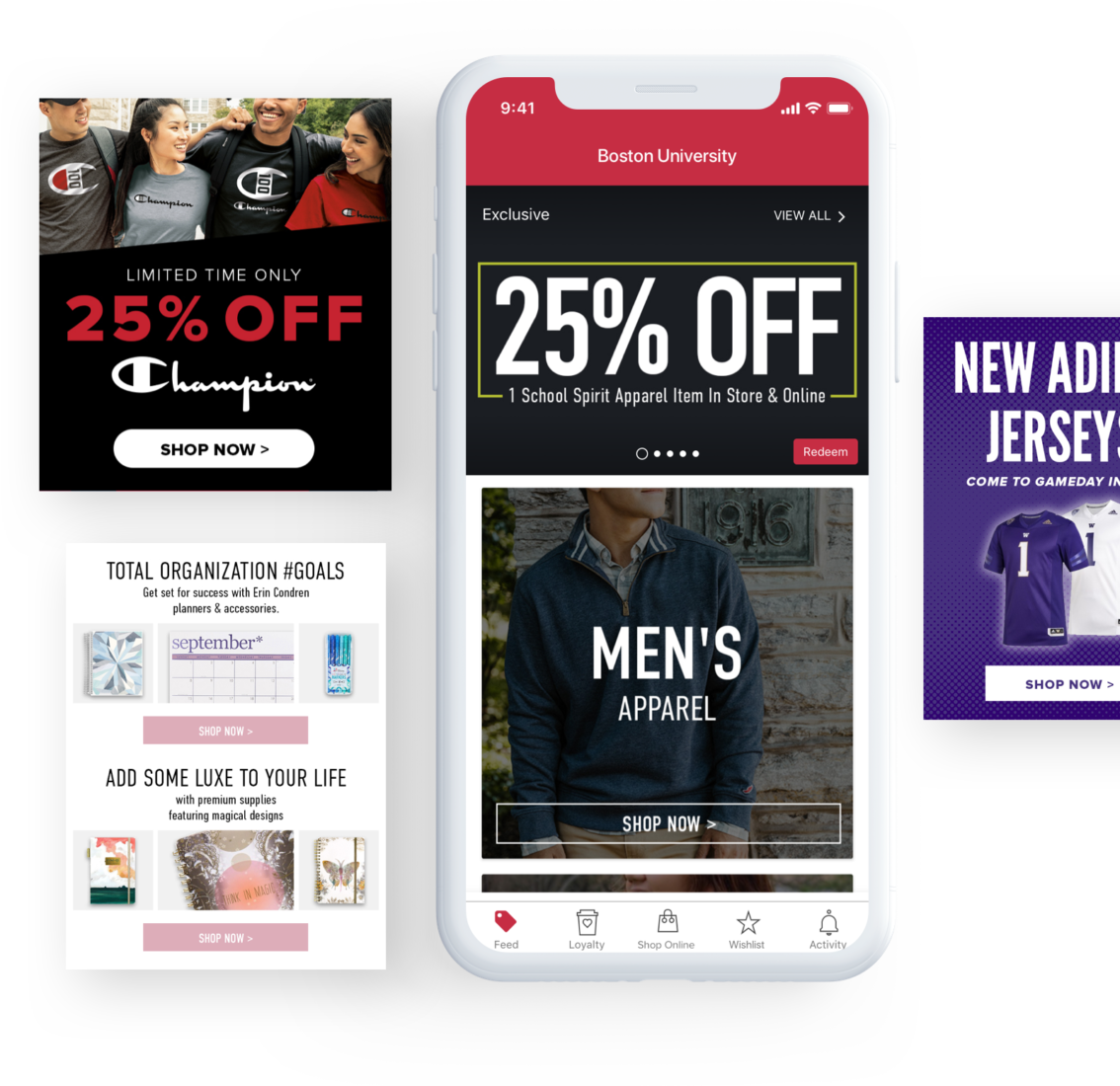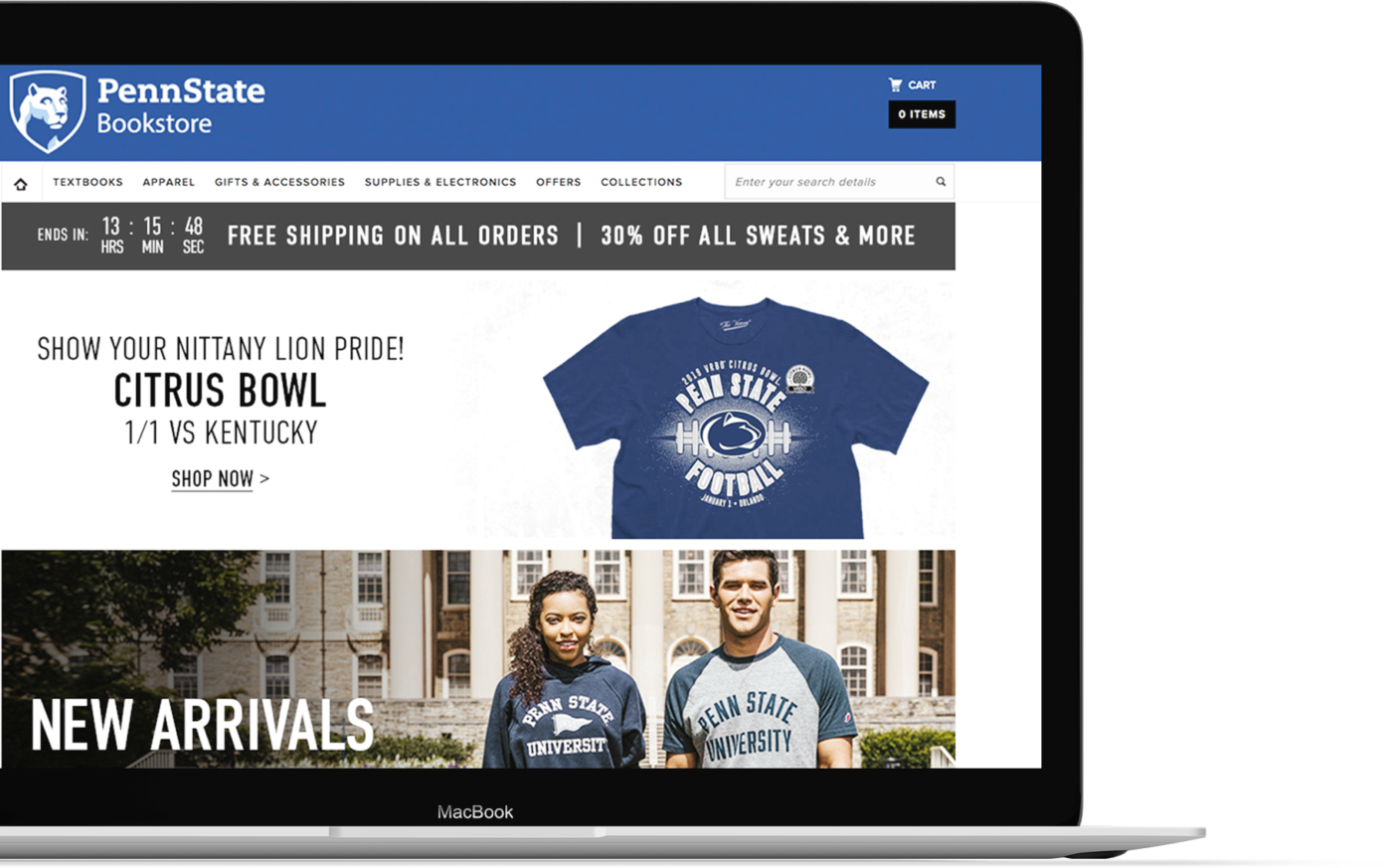 ONLINE RETAIL
Convenience for every consumer
Our one-stop shopping solution features:
Search engine optimization
Real-time and seasonal updates
Easy integration with existing systems
Streamlined order fulfillment and communications
Comprehensive digital marketing strategy
Extensive security measures
SHOP SMARTER
On-demand access to deliver in-demand products
Installed over 1 million times, our My Campus Store app offers:
Order tracking
Rental reminders
Promotions and sweepstakes
Customer feedback
Event notifications
Exclusive offers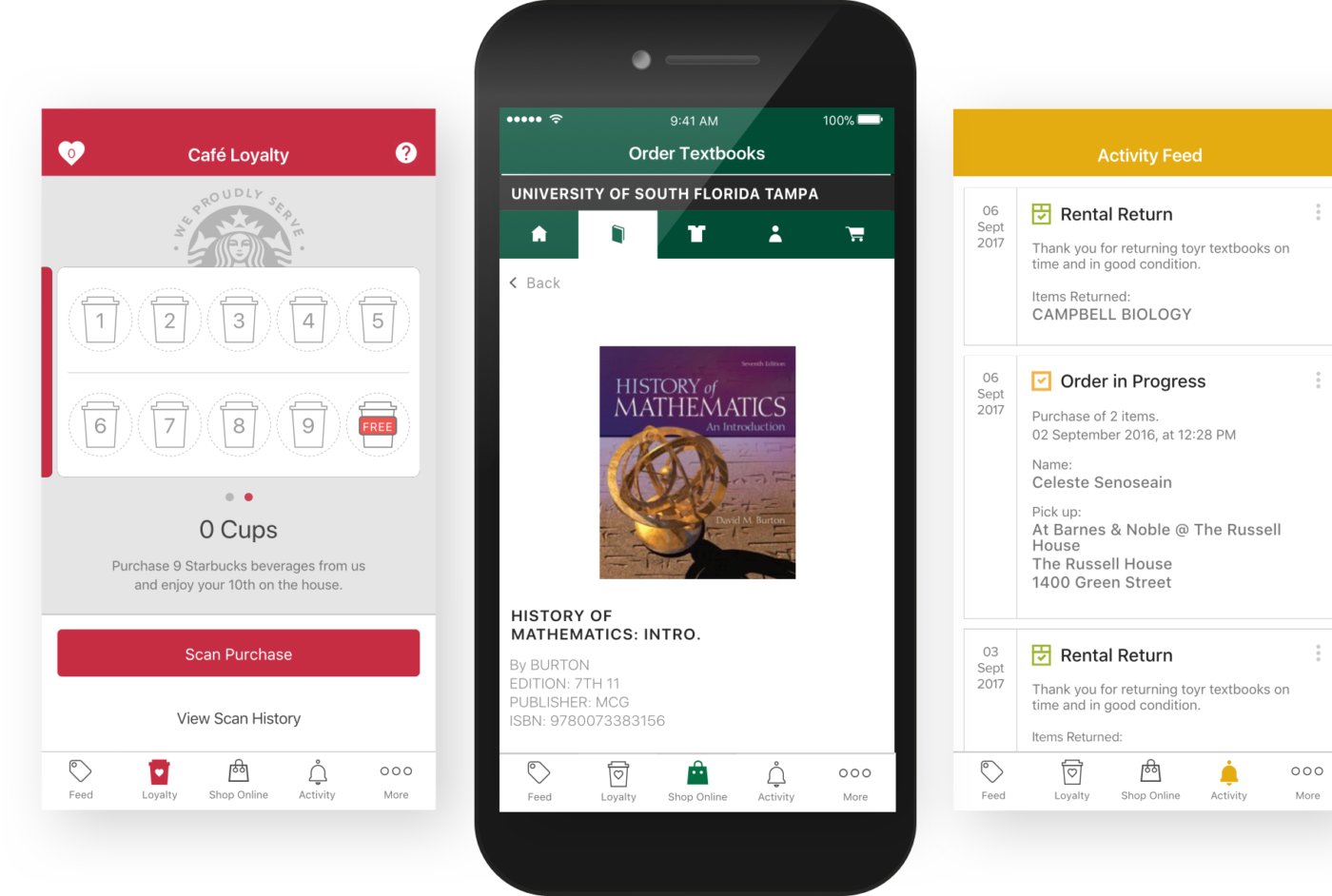 Expand Your Reach
We can help you give the integrated online experiences your
students, faculty, fans and alumni deserve.
COLLEGE RETAIL & COURSE MATERIAL SOLUTIONS
For colleges and universities interested in exploring custom campus retail and course material solutions.
"*" indicates required fields
Featured Insight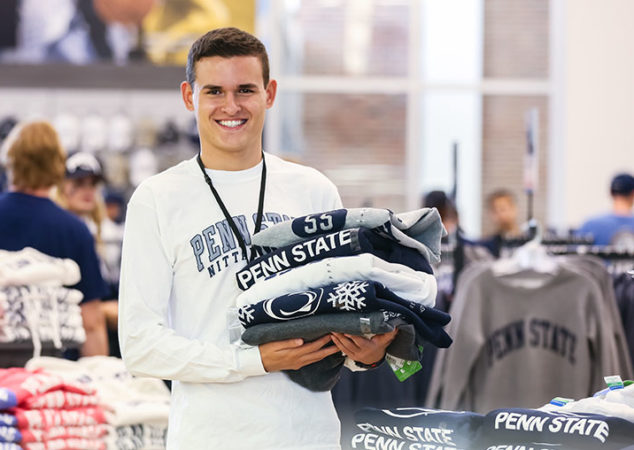 Engaging Alumni with Tailored E-commerce Sites
Alumni-focused retail initiatives provide a valuable outlet to expressing school pride – one that's tailored more effectively to alumni of all ages and stages of life. While some alumni associations manage their own retail locations and/or e-commerce websites, the logistics can be challenging– from inventory management to payroll.
READ MORE