Academic Solutions
·
Article
The Student Experience: How First Day® Complete Works
January 23, 2023
How does the First Day Complete equitable access model actually work? Get a step-by-step look at the student experience to see how better access, convenience and affordability prepares students for success on the first day of class and beyond.
Watch to Understand
How the bookstore communicates with students – primarily via email, students' preferred channel
What students see – personalized course pages and more
What actions students need to take – review pre-filled list of materials and select how they want to receive any print materials

Students receive all required course materials by the first day of class with First Day Complete. They take advantage of personalized concierge service, which provides all physical and digital materials via in-store pickup, shipping or electronic delivery. Course material costs are bundled into tuition or applied as a course charge, saving students an average of 35-50% over their academic journey.
While students get improved access, affordability and convenience, it's about more than just the experience. They see meaningful results in the classroom, too. Equitable access programs are proven to positively impact the student experience and student outcomes, including being better prepared for class and achieving higher course completion rates.
For more on students' perspectives and experiences with First Day Complete, check out our recent survey results and additional feedback below.
Feedback from Students
"All I had to do was go to the bookstore's designated area before classes started, give them my phone number, and show the email I received saying that the materials were ready for pickup."

–University of Southern Mississippi student
———————————————
"It's very easy and can save you a lot of money and stress, especially for new students entering college. Also, they give a consistent good quality."

–Campbell University student
———————————————
"I would recommend this program to every student. It takes the process of buying the necessary course materials very simple and ensures that you always have the right materials for class."

–Daemon College student
———————————————
More Insights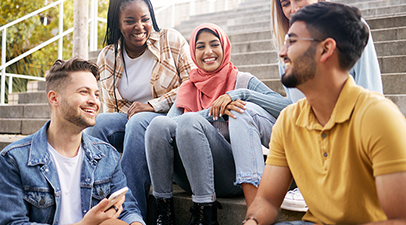 Academic Solutions
· Article
5 Innovative Ways to Support Student & Campus Well-Being
College students are seeking support as they address stress and anxiety and create paths to greater self-care. Institutional partners and well-being experts from the University of Maryland, the University of Tampa, Lifelines and Rae Wellness highlight how campus stores are sparking conversations and connecting students with tools to improve well-being.
Academic Solutions
· Article
Positive Student Feedback: First Day Complete 
Students confirm that First Day Complete helps them be better prepared for class (86%), has a positive impact on their success (83%) and helps them get better grades (75%).