Academic Solutions
·
Article
White Paper: Streamlining the Course Material Adoption Process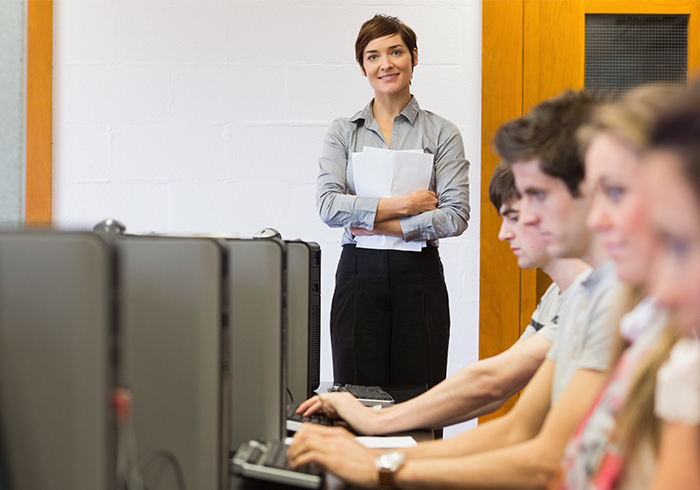 January 5, 2021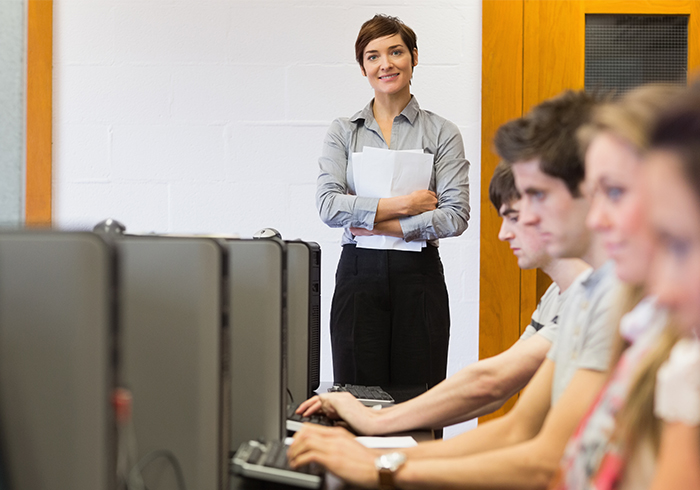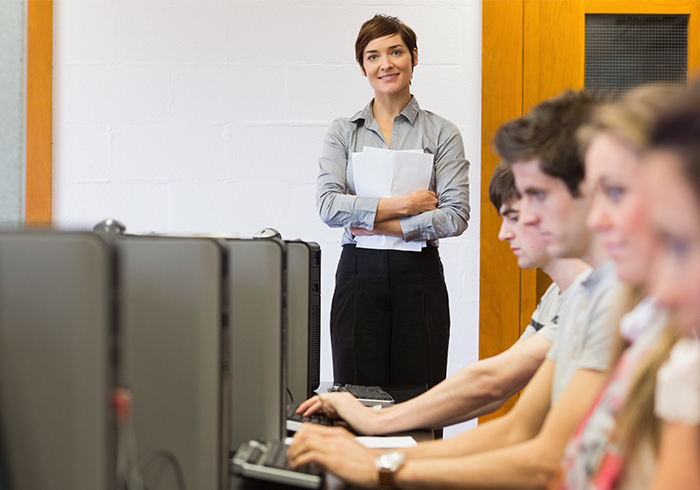 This year, higher education rapidly pivoted to remote work environments, from the classroom to core administrative functions. Delivering affordability, access and convenience was more important – and more challenging – than ever. Institutions looked for ways to simplify processes while ensuring students, faculty and administrators had what they needed to succeed.
For students, course materials play a vital role in being prepared and successful. Yet more than half (57%) said they did not have their course materials on the first day of class – and their professors had a lot of influence.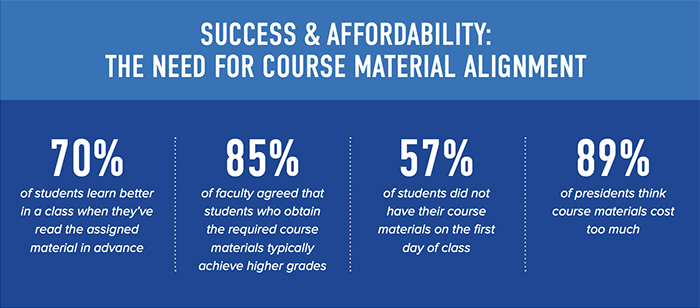 Ensuring students get the course materials they need starts with the adoption process. The easier it is for faculty and administrators, the better. Timely adoption submissions support affordability and access initiatives. However, at many institutions, the adoption process is complicated and cumbersome, making it difficult to meet key deadlines.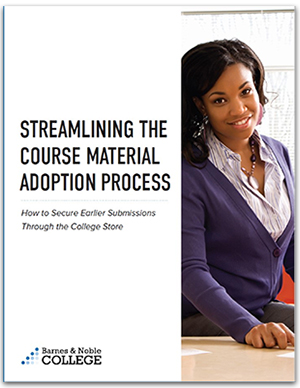 Barnes & Noble College shares relevant research findings and tips in Streamlining the Course Material Adoption Process: How to Secure Earlier Submissions Through the College Store. The white paper takes a deep dive into the adoption process today, the challenges we need to solve and how to simplify the experience for faculty and administrators.


Inside, you'll find:
Insights on student affordability and preparation
Data on how faculty influence the purchase of course materials
Why early adoptions should matter to all stakeholders
Best practices for improving your college store's adoption rate
Tools to support a smoother adoption process
Results and partner perspectives from pilot schools

On-time adoption submissions support student affordability across many different models for course material management. However, institutions implementing an inclusive access model must meet adoption deadlines to be successful. The white paper outlines key information and practical steps institutions can take to improve the adoption process, creating a better experience for faculty and administrators and removing the barriers to on-time submissions.

As we continue to navigate fluid working and learning environments, these simplified processes will benefit all stakeholders, saving time and hassle for faculty and administrators while delivering the affordability, access and convenience students need.


More Insights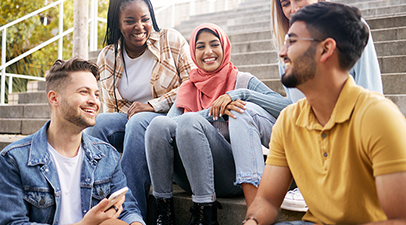 Academic Solutions
· Article
5 Innovative Ways to Support Student & Campus Well-Being
College students are seeking support as they address stress and anxiety and create paths to greater self-care. Institutional partners and well-being experts from the University of Maryland, the University of Tampa, Lifelines and Rae Wellness highlight how campus stores are sparking conversations and connecting students with tools to improve well-being.
Academic Solutions
· Article
Positive Student Feedback: First Day Complete 
Students confirm that First Day Complete helps them be better prepared for class (86%), has a positive impact on their success (83%) and helps them get better grades (75%).