Retail Reimagined
·
Article
Top Four Student Engagement Events for College Stores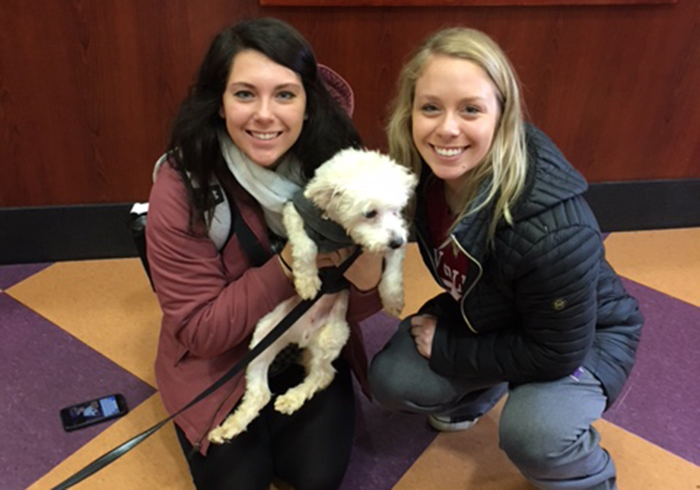 March 19, 2019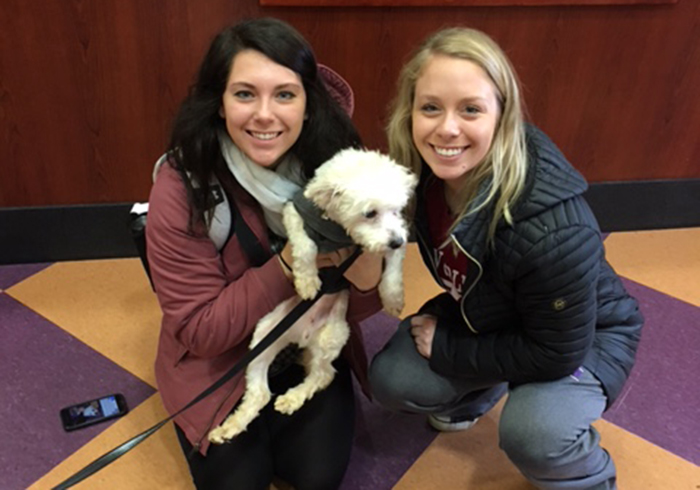 Great college stores are more than just retail. As a campus hub, these bookstores invest in student success, persistence and experience by creating an inclusive environment for all students. Building on the store's multifunctional environment and deep understanding of students, college store leaders can help develop a more meaningful connection between students and their campus by hosting well-planned engagement events.
Top four events to increase student engagement
Gen Z and non-traditional students are different in many ways, but they also have similarities. Both groups of students care about college affordability and carry a significant amount of stress. Strategic and timely college store events can help students overcome these challenges and improve their overall campus experience.
Orientation events
Orientation is a great way to immediately begin building a bond with students. Students who feel connected to their school during orientation are more likely to stay enrolled, according to a study published by the Journal of Vocational Behavior. Not only do students get vital information they need to acclimate to campus life, but they also learn about the campus resources available to help them make it all the way to graduation.
"Orientation engages students, answers their questions and addresses their concerns early. We know from research that it makes a difference," said University of Connecticut Storrs Director of Orientation Services Maria Sedotti. "The longer a student is exposed to an orientation-like experience, the better their chances are to persist and graduate. The simple reason is that during orientation, students make campus connections and learn where to go if they need help. They start developing a campus support system during orientation."
It is also important that students are introduced to the college store during orientation. The college store can help demystify course materials and explain how having the necessary materials affects their academic success. This early contact with students gives the store an opportunity to explain the various course material formats and share information with students and parents that will help cost-conscious families lower costs.
"Textbooks are a critical component of the entire student experience. We have surveys that tell us that typically less than a third of the students have books for the first day of class, which is unfortunate and can put them behind in their courses — not the best way to begin a semester," UConn Bookstores General Manager Len Oser said. "That's why it is important for the bookstore to get the message out. We are trying to not only enhance the educational experience but save students money at the same time."
De-stress events
As the term progresses, all students face mounting pressure. A variety of factors including academic achievement, social pressures and family responsibilities can leave Gen Z and non-traditional students feeling lost and unable to keep their heads above water.
Non-traditional students often have many responsibilities outside of campus life. Completing a degree is important to these students because it is a chance at a better life. However, many non-traditional students have families, work full time and feel disconnected with their school, which can enhance their stress levels.
58 percent of non-traditional students feel stressed
Gen Z students also struggle with stress. The American Psychological Association reported that members of Gen Z are the least likely to say their mental health is excellent or very good, and females are almost twice as likely as their male peers to report that their mental health is fair to poor.
Students need more outlets on campus to help center and balance them. Wellness and de-stress events hosted by college stores can provide students with a necessary break. These events could include yoga, a massage chair, games, coloring, food, etc. Campus bookstores can also partner with student support services to provide students with resources to live healthier lives. These events could share information about flu shots, help students identify healthy food choices available around campus and promote activities that encourage students to stay active.
One of Barnes & Noble College's most popular de-stress events is when a store brings dogs to campus. Giving students a positive interaction with animals helps reduce stress, anxiety and depression. These interactions can also alleviate feelings of loneliness and social isolation, according to the Anxiety and Depression Association of America. It is called the "pet effect."
"It's very hard to get in to William & Mary, and once you're in, the pressure is on. You've got to do the best you can. We've seen our fair share of stressed students. They come into our store, sit in our café, put their headphones on and just … work," Assistant general manager Torian Keller said. "The De-stress Fest has been a great hit ever since we started. Who doesn't love coming in and hanging out with dogs?"
VIP events
Purchasing course materials for the first time can be intimidating for new students, especially first-generation students. College stores can provide students with a fun, casual night where first-year students can get help finding their course materials, get to know one another and participate in a fun campus event that welcomes them to their new school.
The Texas A&M Bookstore helps first-year students become familiar with the TAMU campus by taking part in the school's Week of Welcome. During the 2016 Week of Welcome, new students that went to the bookstore were greeted by a live band, food and a free t-shirt. The VIP event gave students the opportunity to explore the convenience shop, check out the 100-seat cafe, explore the impressive Aggie spirit gear section and get exclusive discounts throughout the store
"Our VIP night was the perfect opportunity for them to take that time out in a casual atmosphere, shop and meet friends and get their questions answered," General Manager of the Barnes & Noble at Texas A&M University bookstore, Holley Scott said. "VIP Night is just a great vehicle for us to communicate all the benefits the bookstore can offer.".
In a national survey of Barnes & Noble College VIP events, 70 percent of students who responded said the event helped them transition to college more easily
Graduation fairs
The college store is a part of the student experience from the moment they enroll all the way through graduation and beyond. One way for college stores to help celebrate graduating students is to simplify the graduation process.
By hosting a graduation fair, stores can alleviate some of the overwhelming and stressful preparation for graduation. At Barnes & Noble College Grad Fairs, students can pick up their graduation realia, register for graduation, have their portrait taken, purchase gifts, speak with a representative for class rings, announcements and diploma frames and get more information on the alumni association. All of this is done in a casual relaxing environment. Students can enjoy refreshments while they complete some of their most pressing graduation tasks in one easy event.
As college retail continues to evolve, college stores must focus on the future. By investing in student success and achievement, college stores become an important campus resource that can help students persist and thrive.
More Insights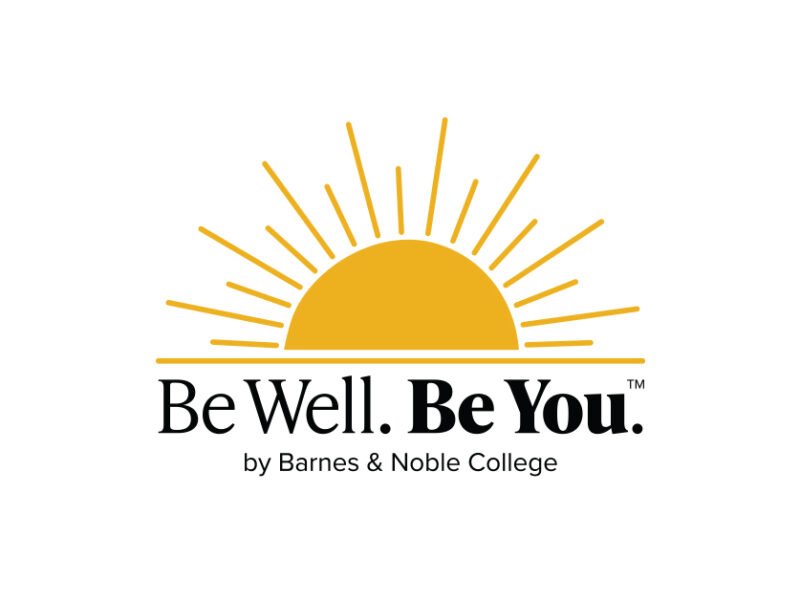 Retail Reimagined
· Article
Supporting Student and Campus Well-Being: Be Well. Be You.™ by Barnes & Noble College
In response to the growing number of students experiencing stress and anxiety, Barnes & Noble College has launched a new initiative to support the well-being of students and the campus communities it serves. Be Well. Be You.™ by Barnes & Noble College, is a thoughtfully curated collection of products that is designed to calm and recharge the mind and body.