Academic Solutions
·
Article
Three Must-Solve Course Material Challenges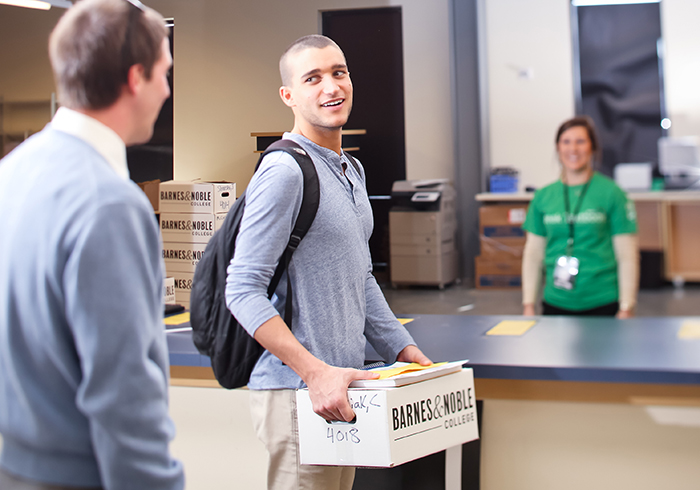 June 24, 2020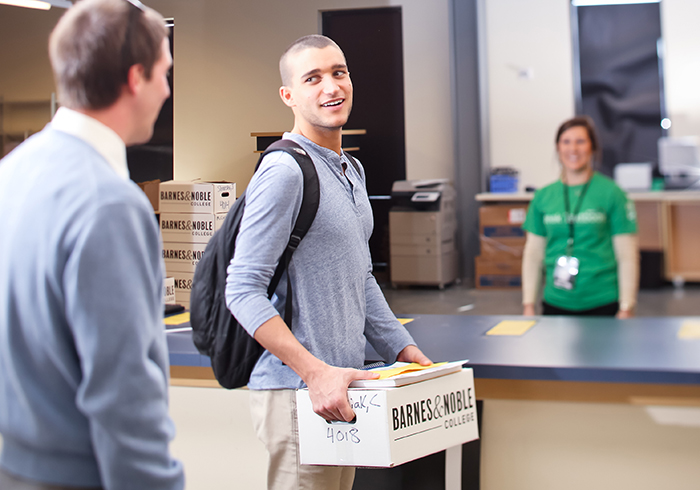 Course materials support students' fundamental ability to learn and achieve academic success. However, in 2020, 57 percent of 4-year students (53% of students overall) said they did not have their course materials on the first day. It's a troubling figure — particularly in a time where students may move more fluidly between on-campus and online instruction, learning in different environments.
With 53% of students citing that the overall adjustment to online learning – including class materials and learning environment – has had a negative impact on their confidence towards being academically successful. Colleges and universities need to ensure students have what they need to succeed, now more than ever. The first step is understanding what barriers exist in the current system.
Three key challenges institutions need to solve
1. Everyone is concerned about affordability.
Cost is one of the top reasons students consistently cite for not having their course materials – and they're not alone in recognizing cost as a challenge. An overwhelming majority of college and university presidents (89%) think course materials cost too much.
Despite this common ground, 41% of students do not believe their school is trying to improve affordability for them. Institutions, therefore, have two areas that must be addressed: creating affordability initiatives that make a meaningful difference for students and communicating these initiatives in such a way that students and parents appreciate the value they bring.
2. The course material process can be confusing for students.
Many K-12 schools provide textbooks and other course materials to their students automatically and without any direct payment required. It's no surprise that after more than a decade in such a system, some students would find it challenging to obtain their course materials, especially if they don't have one place where they can find all their required materials. For students living away from home for the first time, this process can add even more stress on top of the other adjustments they're making, such as learning to manage their own schedules and doing laundry. In fact, our research has shown that most students that are unprepared on their first day of class are looking for guidance: 65% wanted to check in with their professors before purchasing course material.
Institutions and their college stores must provide clear, simple ways for students to find the course materials they need.
3. Even after students figure out the system, they might not have what they need, when they need it.
Students can face a number of hurdles, even when they've successfully identified the course materials they need and want to get them. Financial aid, while invaluable, often requires students to wait for disbursement, leaving them without their materials for the first week or two of class. And, for some students, getting to a physical college store location creates a scheduling challenge, especially if they live off-campus. Many also maintain full- or part-time jobs while pursuing their education, requiring them to juggle school, work and family responsibilities. Dealing with course materials is just one more item on an already crowded plate. Course material solutions need to be more creative and flexible to ensure access for students.
Fortunately, institutions have an opportunity to address all of these challenges and create a better experience for all stakeholders.
Barnes & Noble College recently released a white paper presenting an updated approach to course material management that better serves students – as well as faculty, administrators and the institution as a whole. The Future of Course Material Management: A Guide to Innovation in Affordability, Access, and Convenience provides a comprehensive look at today's needs and challenges; a new and proven course material model; results and partner perspectives from our pilot schools; and a guide to getting started.
With this white paper, institutions can gain insights and actionable steps to addressing the key challenges facing students – and meeting goals such as recapturing market share and revenue and improving the experience for all.

More Insights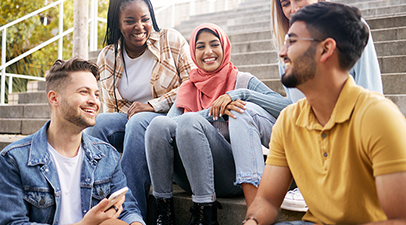 Academic Solutions
· Article
5 Innovative Ways to Support Student & Campus Well-Being
College students are seeking support as they address stress and anxiety and create paths to greater self-care. Institutional partners and well-being experts from the University of Maryland, the University of Tampa, Lifelines and Rae Wellness highlight how campus stores are sparking conversations and connecting students with tools to improve well-being.
Academic Solutions
· Article
Positive Student Feedback: First Day Complete 
Students confirm that First Day Complete helps them be better prepared for class (86%), has a positive impact on their success (83%) and helps them get better grades (75%).