Academic Solutions
·
Article
Roundtable: How Higher Education Can Better Serve Diverse Student Populations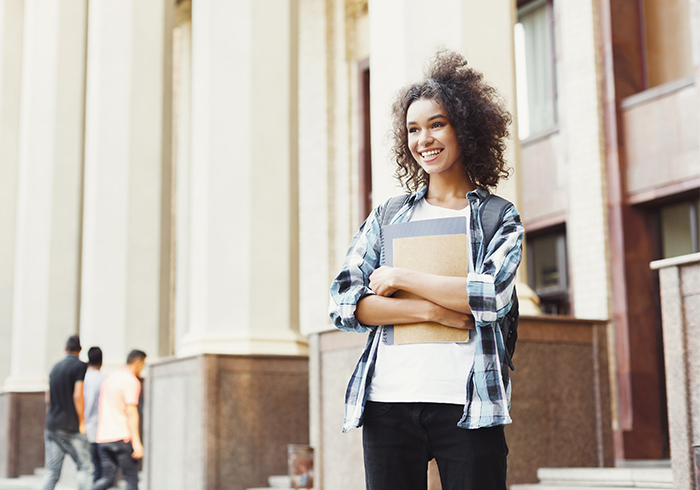 March 3, 2021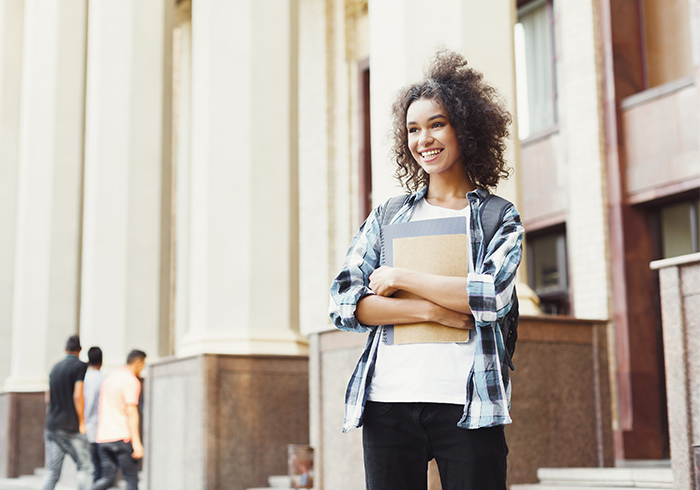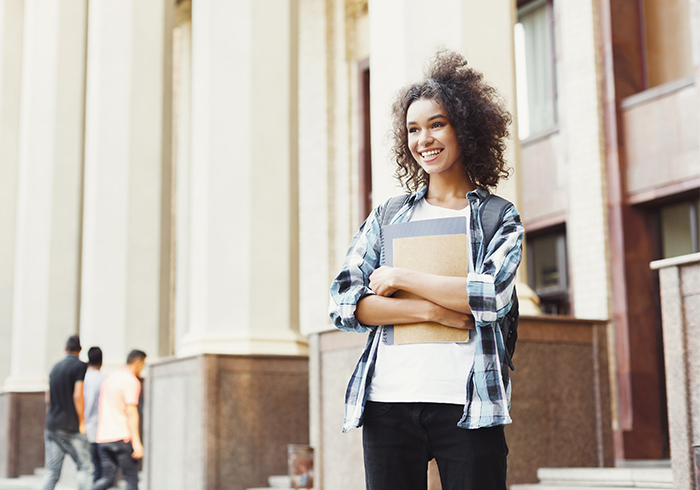 In the wake of a deeply disruptive year, higher education is moving forward. Barnes & Noble Education recently launched a new, signature roundtable series to examine the future of our industry and take a deeper dive into the challenges and opportunities ahead.
The first event in the series, How Higher Education Can Better Serve Diverse Student Populations, brought together student, faculty and administrator perspectives from Historically Black Colleges and Universities (HBCUs). In addition to offering best-in-class education opportunities for all, HBCUs have long been at the forefront of supporting diverse student populations.
Roundtable participants included:
Natalie Muñoz, LCMSW, PhD Student, Social Work and President of the Graduate School Student Council, Howard University
Dana A. Williams, Ph.D., Professor of African American Literature and Interim Dean of the Graduate School, Howard University
Curtis Wright, Vice President for Student Affairs, Xavier University of Louisiana
Michael P. Huseby (Moderator), Chief Executive Officer and Chairman, Barnes & Noble Education, Inc.
Part of the conversation focused on the ways HBCUs have uniquely been able to create environments where all students can learn and thrive. The panelists took time to break down what that really means – both for the student and the work of the institution – offering insights useful for all colleges and universities. Here are three of the common threads interwoven throughout the discussion.


All students need to know they belong and feel valued
As an administrator working to create a supportive, cohesive campus community, Curtis Wright emphasized what it means to students to feel welcomed and accepted.
"Xavier is the only Catholic HBCU in the country, so we are rooted in this idea of cultural significance. We value and we privilege the history that we bring to this space. But we also are guided by our faith. And what we know about Black folks specifically is that that is really important. So is being at a place led by people who are unapologetically Black and who are unapologetically Catholic," said Wright.


"At an HBCU like Xavier or Howard, students experience the comfort of family, which allows them to be confident, which allows them to be secure in what they know, which allows them to ask for help. Which allows them to push to the edge of their capacity. And which allows them to not have to argue every day that 'I am supposed to be here,'" he added.
"We recognize the power and the product of the HBCU. Having been at three very different, very fine institutions prior to Xavier, the thing that we do better than most is make each student feel welcomed and valued from day one."

All students need to have the space to take risks and work boldly
Dr. Williams, drawing from her perspective as an interim dean and professor, addressed the ways intellectual curiosity and exploration can be shut down for people of color – and the importance of building an environment where they can learn and grow uninhibited.
"There's a significant body of research that suggests that people of color in STEM fields are marginalized in terms of, say, coming up with a new theory. People just don't believe it, instead of interrogating it. If another person came up with it, a person who was not a person of color, people might say, well, we need to do more research on this. We need to pursue it. And so that has the unfortunate effect of suppressing the way that people are willing to take intellectual risks," said Dr. Williams.
"I think all of those are things that we have to think about – providing students the space to take those intellectual risks, with space to be able to learn the full range of a particular kind of history and culture. And the space to do it in community, as opposed to in competition," she added. "I think it just can't be understated in terms of creating an environment that's right for teaching and learning in ways that allow us to solve these problems of the human condition. The university space really should be open to do the work that's necessary to make the world better for everyone. And I think that's some work that HBCUs do especially well."


All students need to be engaged with content that reflects diverse experiences (including their own)
As a PhD candidate, Natalie Muñoz spoke with a deep understanding of the needs and interests of both graduate and undergraduate students. She outlined the importance of courses and curricula that reflect the full diversity of the student body.
"The moment I came to Howard and had the opportunity to take a course on Afro-Latino history, it was more than just about getting a good grade for me; I was so immersed in and intrigued by the learning, said Muñoz. "I think that especially with the Black Lives Matter movement and the racial trauma of the last few years, colleges and universities really need to look at curriculums in terms of how can we create healing environments – and how can we start from the university classroom to really engage and excite students about learning.
"Black history is American history, but it's so often put to the side or only focused on during February," she added. "We should be learning about it every day so that we don't repeat the mistakes of the past."
As colleges and universities move forward with institutional planning – for the summer and fall terms and beyond – these observations offer key insights into what a diverse population of students value in their experiences.
For more information and insights, watch How Higher Education Can Better Serve Diverse Student Populations.
More Insights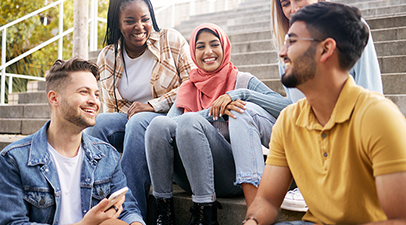 Academic Solutions
· Article
5 Innovative Ways to Support Student & Campus Well-Being
College students are seeking support as they address stress and anxiety and create paths to greater self-care. Institutional partners and well-being experts from the University of Maryland, the University of Tampa, Lifelines and Rae Wellness highlight how campus stores are sparking conversations and connecting students with tools to improve well-being.
Academic Solutions
· Article
Positive Student Feedback: First Day Complete 
Students confirm that First Day Complete helps them be better prepared for class (86%), has a positive impact on their success (83%) and helps them get better grades (75%).