Academic Solutions
·
Article
Provost Shares How Their Community College Improved Student Retention & Outcomes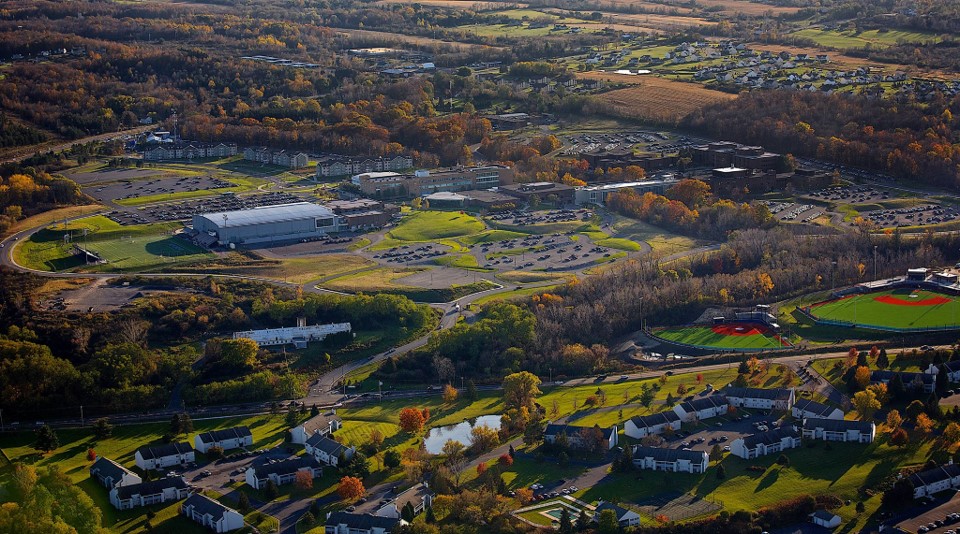 May 20, 2021
As the Spring 2021 term began to wrap up, AACC Digital brought community colleges together virtually to discuss industry topics that will shape the new academic year. Barnes & Noble College and Onondaga Community College (OCC) helped kick off the event with a workshop: Breaking Down Barriers and Examining Practices to Increase Equity.
Improving outcomes for students includes ensuring that ALL students have access to the course materials they need to be successful. OCC, one of the first institutions to introduce an equitable access solution on campus, implemented Barnes & Noble College's First Day® Complete program in the fall of 2019.
With First Day Complete, students automatically receive all their books and access to electronic materials before the first day of class. This reduces student costs and stress by including course materials with tuition or applying it as a course charge.
During the workshop, Anastasia Urtz, Provost and SVP, Academic and Student Affairs, OCC, and Chris Sackett, VP, Academic Solutions, BNC, discussed how students, parents, faculty and administrators have embraced the program – branded as Box of Books on OCC's campus – and appreciate the value it provides.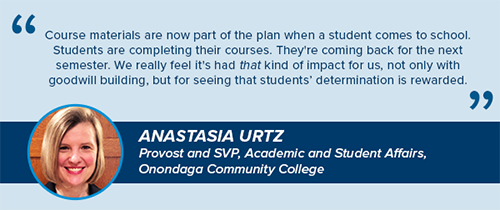 Watch the full session and read on for highlights about how First Day Complete creates opportunities for schools to engage and intervene with students and improves key student outcomes.
Addressing the reality students face
OCC serves a diverse population of 8,500 students in one of the lowest-income tracts in the U.S. 60% of students are eligible for the Pell Grant, and students of color represent approximately 32% of the population. Removing barriers to persistence and other student outcomes are among Onondaga's highest priorities.
"Our student body has very complex lives," said Urtz. "As we were thinking about how to be an equity driven institution, we were very concerned about the distribution of benefits or non-benefits. We saw, on balance, that our white students had better access to materials and devices and other things than our students of color did. That obviously has an impact on persistence of students who don't have the same level of access."
First Day Complete makes the entire experience easier, more convenient and less stressful. Students don't have to piece together what they need for each course. They aren't waiting to talk to faculty, borrowing books from friends or scouring the Internet for alternate options. They receive all the right course materials at the right time to support their success.
It also fundamentally levels the playing field for students using financial aid to purchase or rent course materials. They receive their materials before the first day of class without needing to wait for their leftover funds to be disbursed, which often takes place after the start of the term.
"You simply can't learn without the materials in these courses," Urtz added. "It was really about making sure that everybody had, and this is where the name comes in, a Box of Books, waiting for them on the first day with their name, ready to go."
Proactive opportunity for engagement and intervention
First Day Complete sends a clear message to students that their institution understands what their needs and challenges are – and cares about them.
"This is a huge customer service/student engagement initiative. It makes your students feel seen. You've planned in advance, and you're able, with the way the program is set up, to have their materials literally waiting for them," said Urtz.
OCC faculty and administrators also have found that the program can be an early indicator that some students may need additional outreach and support. It's another opportunity to intervene, helping students get and stay on track as the term begins.
Improving the highest-priority student outcomes
While the COVID-19 pandemic has created unusual conditions for all institutions, OCC continues to see promising results across a variety of student outcomes, particularly persistence.
"Between students who participate in the program and students who don't participate in the program, our in-semester persistence is way up; our semester-to-semester persistence, so fall to spring, is up about 12 percentage points overall, including all demographic groups. We are seeing the greatest gains in particular among African American students and Latinx students. So they really had extraordinary gains because again, often these were our students who didn't have access to the resources they needed to get those books," said Urtz.
The First Day Complete program also has reinforced the role and the value of course materials as part of the educational experience.
Contact us to learn more about First Day Complete and our other academic solutions.
More Insights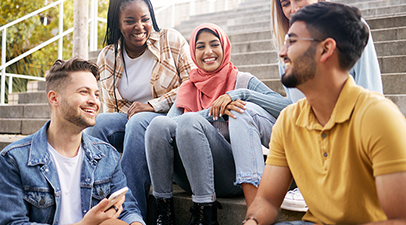 Academic Solutions
· Article
5 Innovative Ways to Support Student & Campus Well-Being
College students are seeking support as they address stress and anxiety and create paths to greater self-care. Institutional partners and well-being experts from the University of Maryland, the University of Tampa, Lifelines and Rae Wellness highlight how campus stores are sparking conversations and connecting students with tools to improve well-being.
Academic Solutions
· Article
Positive Student Feedback: First Day Complete 
Students confirm that First Day Complete helps them be better prepared for class (86%), has a positive impact on their success (83%) and helps them get better grades (75%).