Academic Solutions
·
Article
Pandemic Priorities: What Students Need Now

June 19, 2020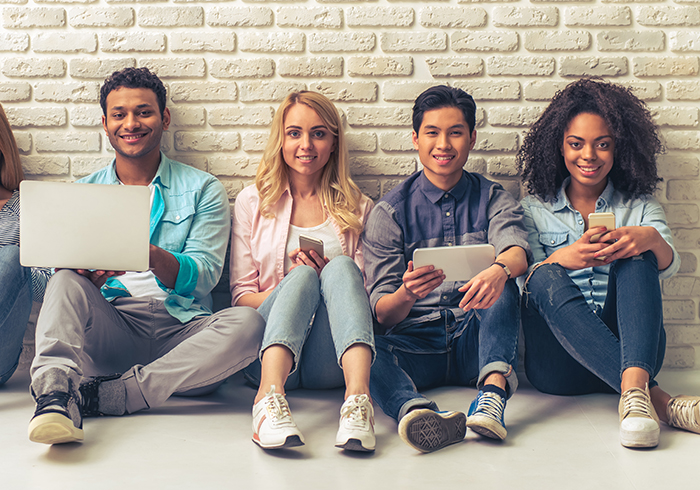 Keeping your pulse on what's most significant and relevant to students is even more important as higher education navigates an unprecedented level of disruption and change. Barnes & Noble College Insights, our proprietary research platform, regularly taps into the student voice to learn more about their thoughts, values and perspectives. Recently, the research team surveyed more than 1,000 students to learn more about the impacts of COVID-19 on their learning and career paths. Their responses helped bring to light how these changes have affected them — and how their institutions and college stories can help them be successful.
Getting the Academic Support They Need
Unsurprisingly, 95% of students had some or all of their courses transitioned to online-only courses as a result of the pandemic. About half (53%) said that the overall adjustment to online learning negatively impacted their confidence towards being academically successful. They cited a number of contributing factors.
• Mental health — Students have felt overwhelmed, stressed, frustrated, and anxious as they adjusted both to new learning methods and a lack of social/in-person interactions.
• Structure and motivation — Learning at home has been challenging, juggling classes and studying with distractions and other responsibilities. Students missed having a routine.
• Digital learning and resources — It was difficult to stay focused and engaged without in-person classes and support systems. Some students felt like they were left to teach themselves.
Additionally, 55% of students were considering adjusting their academic or professional plans in a variety of ways, including seeking additional training for professional skills, going to graduate school, taking time away from school or the job search, as well adjusting their future career path.

Of course, faculty also have been overwhelmed and adjusting to the rapid digital transition as they began planning for summer and fall semesters in flux. Professors and instructional designers with extensive online experience have offered their peers practical advice and recommendations to provide digital instruction more effectively. However, faculty shouldn't be the only source of support available to students. Online tools and study platforms can help bridge the academic gap, from homework help to writing assistance. These resources empower students and help build their confidence regardless of where or how they're learning.
Finding Ways to Save
Affordability is always top of mind for students, and that concern has been heightened by COVID-19: 44% of students said that the pandemic has affected their ability to pay for college. They have faced employment challenges that many in the workforce are facing: furloughs, pay cuts, decreased hours and job losses. Some also mentioned that their parents have been navigating those challenges as well, which not only could impact their ability to help pay for college but in some cases has meant that students have shared responsibility for household bills and finances.
These students will be looking for financial relief wherever they can find it — and it's crucial for each institution to adopt and amplify affordability measures wherever possible. College stores must partner with their institutions to ensure that students have easy access to affordable course materials.
Students specifically expressed interest in initiatives that use bundling to reduce costs. More than half (55%) liked the idea of discounted bundles of course materials, supplies and technology. Additionally, 46% would like to have course materials bundled with tuition. Institutions like Campbell University and Onondaga Community College have already adopted this approach with access programs that include course material costs as part of students' tuition and fees, then deliver all materials in time for the first day of classes. In this approach to course material management, the volume of orders creates significant savings for students — and ensures they have what they need to be successful.
As the effects of COVID-19 continue to ripple throughout higher education, staying abreast of evolving student needs and priorities will be vital to institutional success. Barnes & Noble College will continue gathering insights that inform our solutions and help our college and university partners meet these needs today — and in the future.

More Insights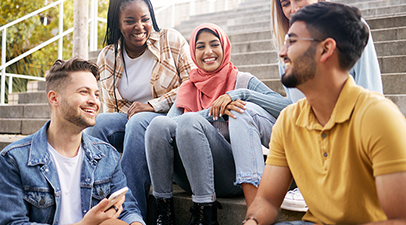 Academic Solutions
· Article
5 Innovative Ways to Support Student & Campus Well-Being
College students are seeking support as they address stress and anxiety and create paths to greater self-care. Institutional partners and well-being experts from the University of Maryland, the University of Tampa, Lifelines and Rae Wellness highlight how campus stores are sparking conversations and connecting students with tools to improve well-being.
Academic Solutions
· Article
Positive Student Feedback: First Day Complete 
Students confirm that First Day Complete helps them be better prepared for class (86%), has a positive impact on their success (83%) and helps them get better grades (75%).