Retail Reimagined
·
Article
New Bookstore Websites Make Shopping Online Easier Than Ever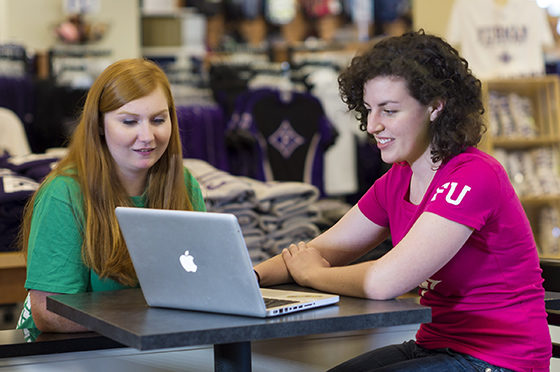 August 2, 2019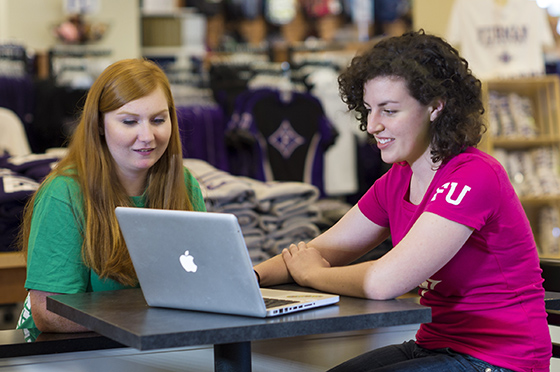 Improving the way students and faculty interact with their campus bookstores is an ongoing commitment for Barnes & Noble College. It's an appetite driven not only by stronger bookstore revenue for clients, but also by the commitment to continually improve the bookstore user experience. As a result, the company's already award-winning ecommerce platform, which powers its college bookstore websites, recently underwent a series of major improvements. Providing a more seamless integration with the university, the enhancements also included greater opportunities for students to access to the widest possible range of learning materials and merchandise on their campus bookstore website and driving over $5 million per day in web transactions.
A Simplified Experience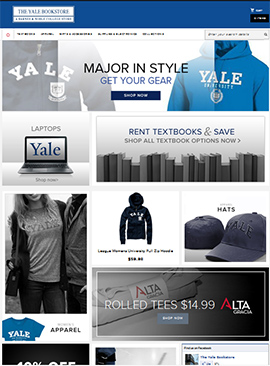 "We really wanted to address the needs of our students and university – not just for now, but for the future," Barnes & Noble College Vice President and Chief Information Officer, Steve Culver, says of the new upgrades. The improvements are not just a makeover, but affect the foundations of the e-commerce web system. "The underlying hardware has all been replaced with state-of-the art equipment, the systems are now at the highest level of industry standards – and we've also moved to the latest IBM release to more fully take advantage of the latest trends in ecommerce," Culver adds. If the technology is more robust as a result, so too is the user experience. "We've adopted a content-driven framework approach, so we can deliver quick links into the most frequently accessed and key areas of the bookstore experience," Culver says. The results are a more simplified and dynamic user experience.
The latest round of improvements is part of a larger series of technological upgrades designed to provide an even more seamless interaction between Barnes & Noble College and its customers. "All of our technology efforts are dedicated to simplifying the connection between the university and the bookstore," Culver says. Many of those efforts are designed to work at the very heart of the University's operational systems. "There are key areas such as registration integration, which is designed to seamlessly transmit a student's course information from his or her school's online registration site to the campus bookstore's website, instantly generating a list of the books and supplies needed for each course," he adds
In addition, the sites support all university campus tender, whether it is student financial aid or campus debit cards. But the store websites aren't just for commerce. Elements such as the campus bookstore Facebook pages are fully integrated with the sites to create not only a seamless social shopping experience, but also expand the university's social media and communication capabilities.
An Evolving Commitment
As more and more students continue to shop online, building robust systems, which can interact easily and seamlessly with their school's bookstore, has never been more important. With technology constantly evolving to keep pace with changing student trends in how they shop for the products and services they need, it's a commitment Culver takes personally. "This is an effort that will never end," he says simply. "In order to give our customers the very best in technology, we'll be continually looking to provide them with the best solutions possible."
More Insights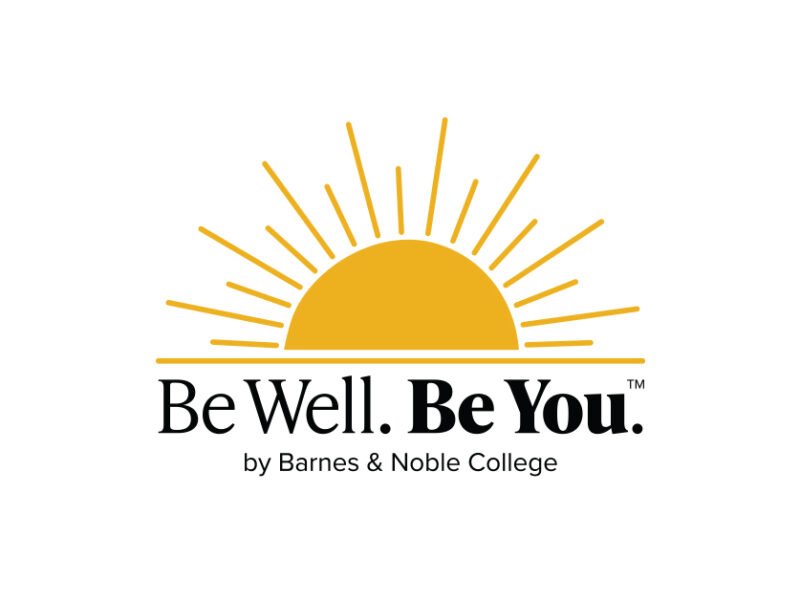 Retail Reimagined
· Article
Supporting Student and Campus Well-Being: Be Well. Be You.™ by Barnes & Noble College
In response to the growing number of students experiencing stress and anxiety, Barnes & Noble College has launched a new initiative to support the well-being of students and the campus communities it serves. Be Well. Be You.™ by Barnes & Noble College, is a thoughtfully curated collection of products that is designed to calm and recharge the mind and body.