College Insights
·
Article
Leveraging Data & Technology to Support Affordability, Access and Convenience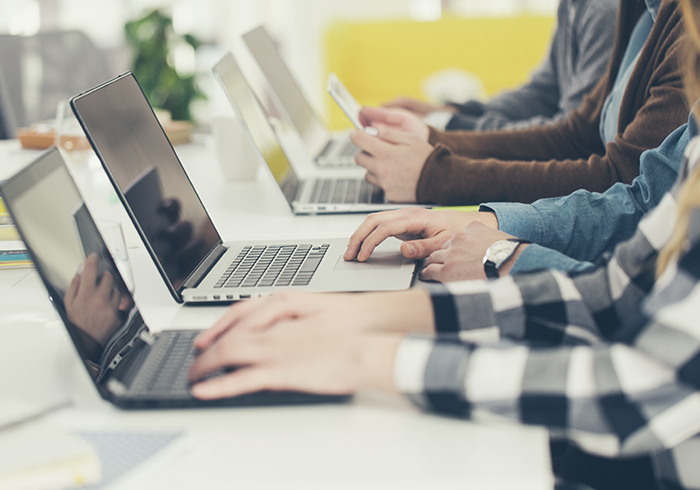 June 2, 2020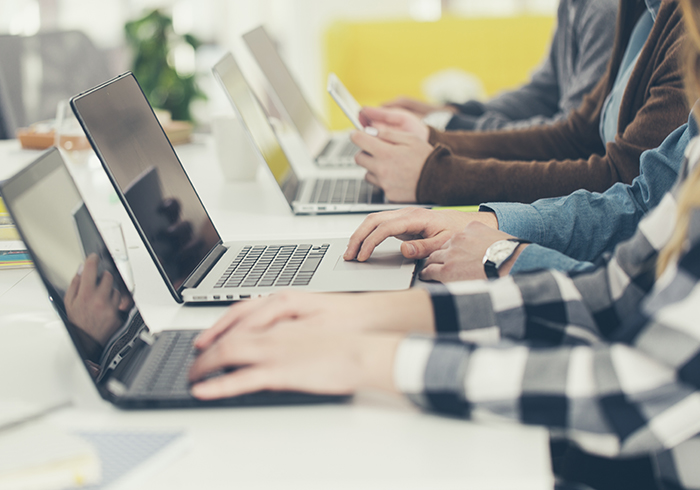 The primary goal of all course material services is to ensure students have the right materials at the right time to support their success. If institutions and college stores don't deliver the affordability, access and convenience students (and parents) expect, students will seek out other options — or simply go without.
Think of the ideal scenario. Students get the course materials they need for class, on or before the first day, at a lower price. Faculty choose the best materials for their courses, and when it's time to teach, all students have those materials. Your institution delivers affordability and access while building student engagement — and, crucially, recapturing market share and revenue.
In this case, the ideal is achievable. It requires using data and technology in innovative ways to create convenient, personalized experiences. And, it means strong coordination between your IT department and your college store to ensure students, faculty and administrators have seamless experiences across different technology platforms and throughout all parts of the course material process. With just a one-time IT integration, Barnes & Noble College can power our entire ecosystem of course material solutions and deliver the affordability, access and convenience our campus partners seek.
Adoption
Early adoption supports affordability initiatives by providing a clear picture of the course materials needed each term and creating a stronger position to negotiate with publishers. A simple, streamlined adoption platform can help an institution meet its deadlines and create savings for students. Our Adoption & Insights Portal (AIP) is a centralized, easy-to-use platform that makes it simple for faculty to find the best and most affordable course material options and for administrators to manage the adoption process.
For example, administrators are able to leverage key analytics during the adoption process and touch base with the faculty community individually or en masse based upon the insights they are gathering. Has a course not yet been assigned to a faculty member? Are adoptions still pending or in progress? Are there questions from the community in need of answering?
With consideration to faculty, the process has been effectively streamlined. The portal offers more convenience from the start with single sign-on. Faculty can click right in to access their own adoption history and use the "One Click Re-Adopt" feature where applicable to save time. For new adoptions, they can browse 10 million ISBNs and a range of textbooks, eBooks and courseware from a large and diverse group of publishers. Not only can they compare current prices across all formats, they receive affordability recommendations (including OER) to consider as a complement or substitute for traditional course materials. For any questions, faculty have 24/7 support by phone or chat within the portal.
Access
With course material selections submitted in AIP, publisher negotiations can begin. There are opportunities to create savings for students within any system, but as the volume of the order increases, so do the savings. Our First Day® and First Day® Complete access solutions optimize savings for students and help ensure they're prepared for class. In these programs, course material costs are bundled and included as part of students' tuition and fees, then delivered in time for the first day of classes. We can leverage economies of scale to reduce costs by an average of 40-50 percent.
These access solutions provide greater clarity and convenience for students. They know they'll get all their course materials at a stable cost they can plan for, and students paying for course materials with financial aid are on a level playing field — there's no need to wait until leftover funds are disbursed.
For institutions, these programs also ensure smooth transitions between traditional, in-seat education and online education as needed, providing continuous service through varying conditions.
Delivery
To support the final step of the course material process — and all digital customer experiences — we have developed a new, even more robust e-commerce platform. Using single sign-on, students can easily access a customized timeline and list of course materials that make it easy to understand exactly what they need to do and when.
At institutions that have implemented First Day® or First Day® Complete, the process is incredibly streamlined for students: they simply need to confirm where they want their course materials sent. The functionality is similar to that of websites like Amazon — just a few clicks, and students can be on their way. For students who choose to pick up printed materials on campus, the platform supports a concierge service, providing the information needed for the college store to package up materials in advance. When students come to the designated location, their materials are ready to go.
The institution's LMS will also be preloaded with course material offerings, so they are accessible no matter where the student chooses to search, and the information and options they need are readily available. Our 2020 National Student Pulse report revealed that 68 percent of students thought it would be convenient to purchase course materials through their LMS.
Beyond the Rush period, the new e-commerce platform will offer a highly personalized and localized shopping experience, from supplies to school spirit gear.
It's more important than ever that institutions deliver on their commitment to improving affordability and access — while also prioritizing convenience for all stakeholders. Barnes & Noble College's ecosystem of solutions helps our college and university partners meet these needs today — and prepare for the future.
More Insights
Academic Solutions
· Article
Positive Student Feedback: First Day Complete 
Students confirm that First Day Complete helps them be better prepared for class (86%), has a positive impact on their success (83%) and helps them get better grades (75%).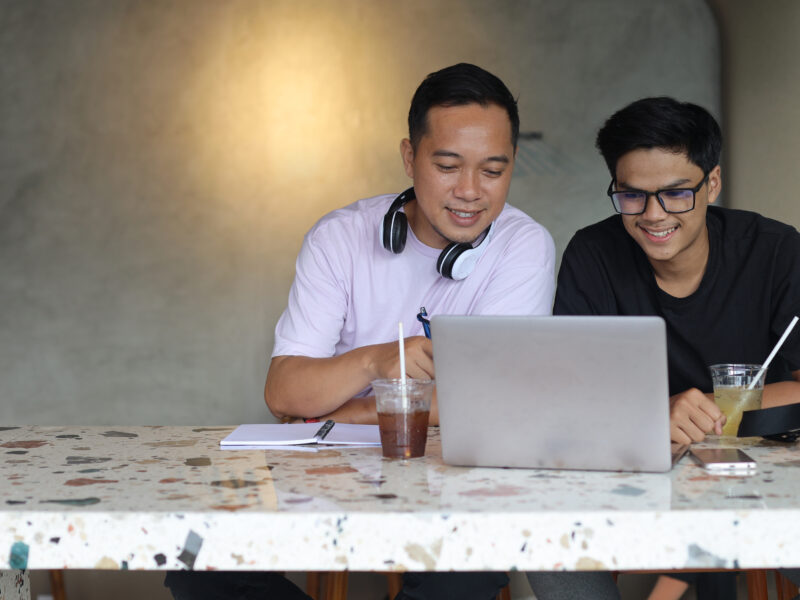 Academic Solutions
· Article
Student Impact Driving Rapid Growth of the First Day Complete Program
In a recent student survey, 83% of participants said First Day® Complete, BNC's equitable access program, had a positive impact on their classroom success. As of Fall 2023, the program will be offered through 157 campus stores, representing nearly 800,000 college students nationwide.