Retail Reimagined
·
Article
Is Your College Store a Recruitment Tool? It Should Be.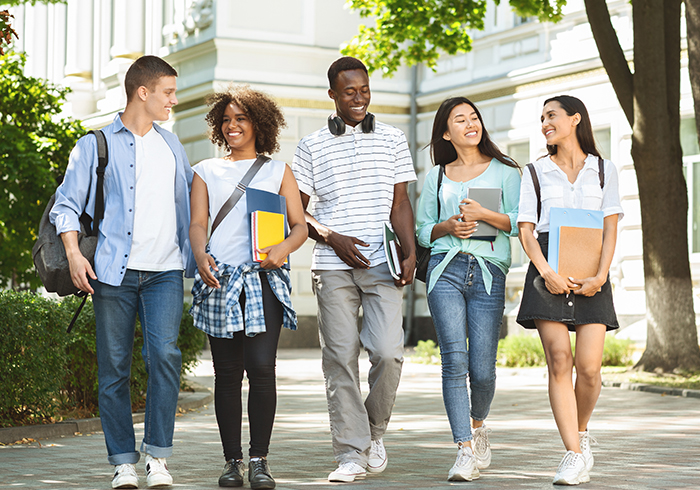 January 15, 2021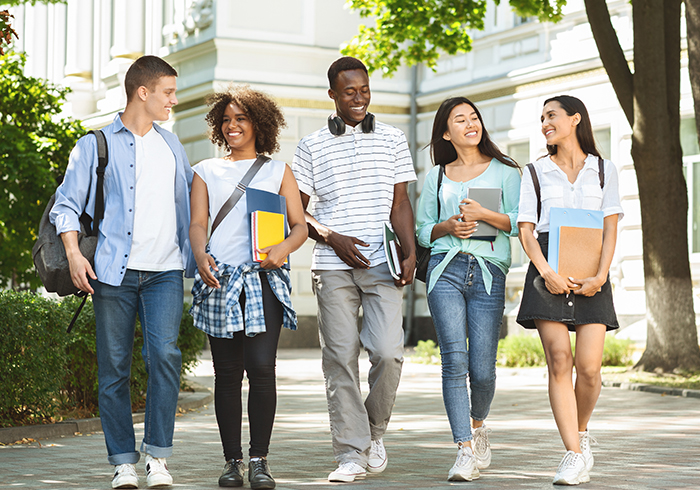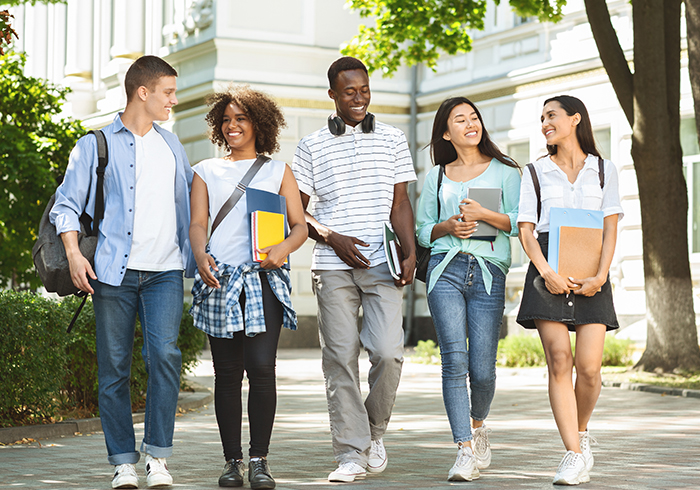 In an already competitive recruitment environment, the effects of COVID-19 continue to raise the stakes. According to the National Student Clearinghouse Research Center, undergraduate enrollment declined 3.6% – or more than 560,000 students – between fall 2019 and fall 2020.
Colleges and universities nationwide are leveraging every differentiator to make their case to prospective students and parents. In 2021, as more people are able to visit campuses and participate in tours, the college store can play a unique role in making an impression.
Youngstown State University (YSU) has made it a priority to leverage its college store as a mecca of school spirit. After transitioning bookstore operations to BNC in 2016, they partnered together to revitalize the YSU store, creating a true destination on campus as well as a revenue driver. In the first five years after the transition, the store saw an overall 86% increase in GM sales.
Here's how YSU transformed its college store into a recruitment tool – and you can, too.
Listen to students' ideas and preferences
When Jim Tressel began his tenure as YSU's ninth president in 2014, he assembled a diverse group of students to discuss how the university could better meet their needs and revitalize the campus. One of the top three priorities the students identified was bringing more retail and amenities to campus. President Tressel delivered.
"We listen to our students, and they were looking at other schools, asking 'Everyone else has a Barnes & Noble, why don't we have one?' All communities enjoy their unique neighborhood spots, but they also want national brands with quality names. I think these additions have been a positive boost for our campus. It began as the students' idea, and they've really enjoyed it," said Tressel.
The new store also features Starbucks café, offering another trusted brand name in a setting ideal for studying, meeting up with friends and hanging out. It's a comfortable, convenient place to gather.
Create a show-stopping, spirit-filled destination
The college store makes strategic use of Barnes & Noble College extensive retail expertise. However, YSU is the star of the store, now a branded mecca of school pride, with the colors, mascot and local imagery on display in every direction. It's an attraction in and of itself, often showing up on social media as a memorable part of time spent on campus.
"The college store is now a showpiece. It's right next to where everyone tailgates, so people come through the college store," said John Chaump, Regional Manager, Barnes & Noble College. Whenever people come to campus to reconnect with the school and their friends, we're now part of that experience – by virtue of proximity and the beautiful place we built."
A key part of creating such a spirited environment is stocking the store with an expanded selection of YSU apparel and gear. The YSU store now features branded merchandise that students, alumni and fans have wanted for years, including decorative items and desktop accessories. These offerings help paint the store in a sea of YSU red – and boost sales.
Lead all paths through the college store
A college store should send a powerful message about the strength and vibrancy of the campus it serves. YSU doesn't just make a statement with its store – the university ensures visitors have the opportunity to experience it. The college store is a key stop on tours for prospective students and parents, as well as athletic recruits and VIP guests.
"We want our recruits to visualize their experience at YSU, and that's why one of our first stops on recruitment tours is the new college store. You won't find more Ys and penguins anywhere else on campus – it really embodies the pride in our school. We want those recruits and their families to really feel the passion and the importance of YSU, and you get that feeling at the college store," said Jerrod Calhoun, Head Coach, Men's Basketball, YSU.
Creating a palpable sense of school pride in the college store gives visitors a taste of life on campus – and the lifelong relationship that begins there. Sharpening your store into a recruitment tool can not only support enrollment and retention initiatives, but also help increase revenue and engage your entire campus community.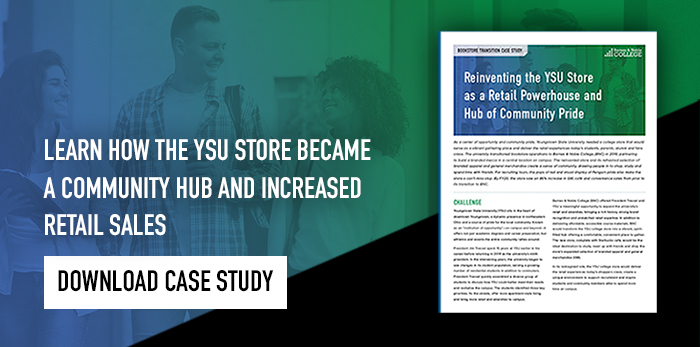 More Insights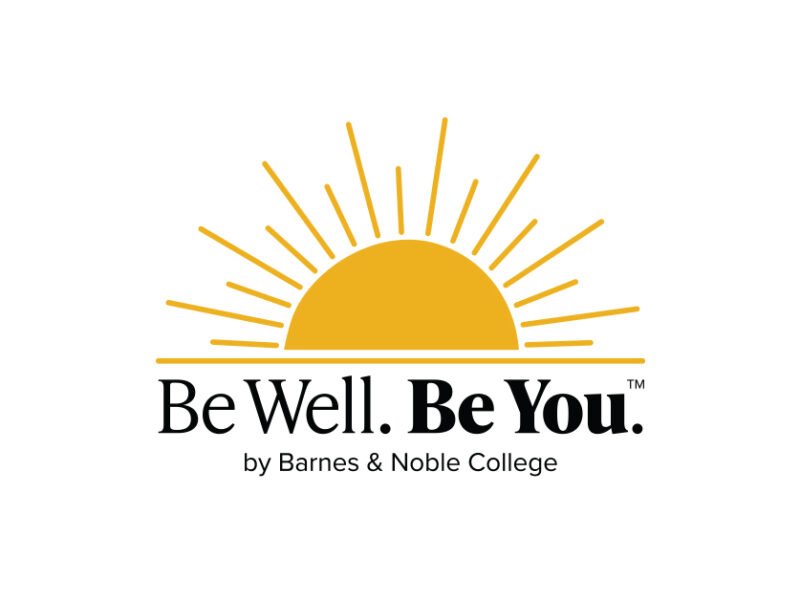 Retail Reimagined
· Article
Supporting Student and Campus Well-Being: Be Well. Be You.™ by Barnes & Noble College
In response to the growing number of students experiencing stress and anxiety, Barnes & Noble College has launched a new initiative to support the well-being of students and the campus communities it serves. Be Well. Be You.™ by Barnes & Noble College, is a thoughtfully curated collection of products that is designed to calm and recharge the mind and body.