College Insights
·
Article
Introducing the New Barnes & Noble College Website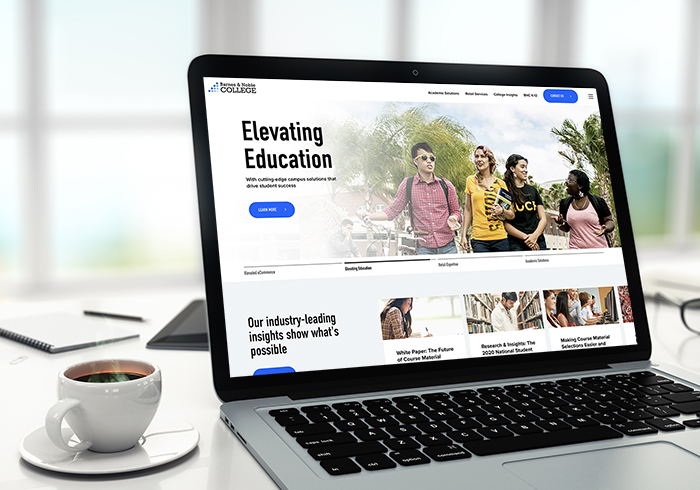 November 19, 2020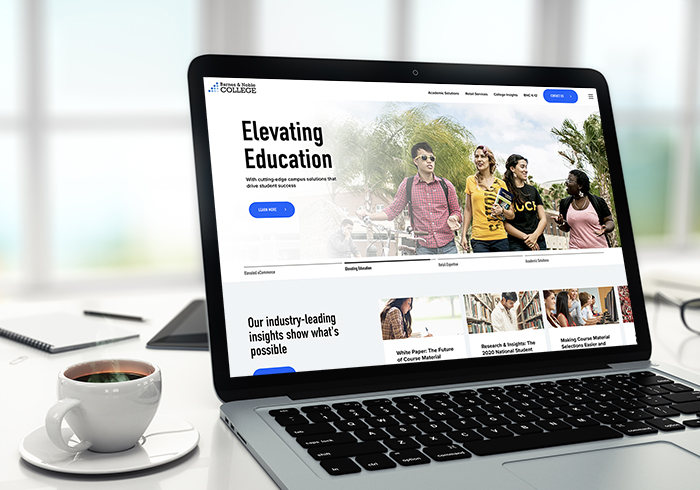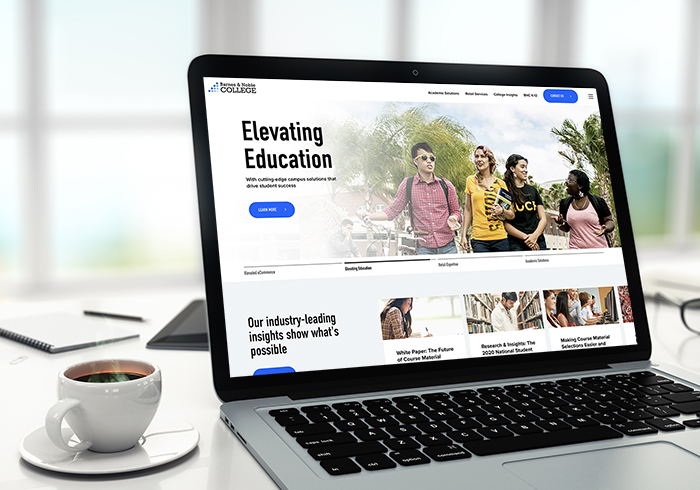 A Message from Lisa Malat: Welcome to the New Barnes & Noble College Website
In today's rapidly changing landscape, deep consumer insights and industry expertise are more important than ever. Barnes & Noble College makes it a priority to share our knowledge and insights with our campus partners and the higher education community—and today, we're proud to announce the launch of our new website, redesigned for just that purpose.
When you visit the new www.bncollege.com, you'll find a more streamlined design, improved functionality and greater searchability. It offers easy access to information about how we help institutions improve student success, deliver cutting-edge retail experiences and, ultimately, increase revenue.
Key features include:
A comprehensive overview of academic solutions, retail services and college insights from across Barnes & Noble Education
A robust Industry Insights destination that includes research reports, case studies, articles and more
Easy-to-access event and webinar registration, information and on-demand webinar playback
Interactive features such as an ROI calculator for First Day® inclusive access and videos featuring product demos
Personalized content based on your role and interest
We invite you to explore the dynamic new site and come back to visit regularly. It will be updated often with success stories and updates from campuses across the U.S., as well as announcements like product launches and essential industry news.
Together, we can leverage the latest insights and implement innovative solutions to help meet the changing needs of your campus community, resetting for success through the pandemic—and beyond.
Discover Barnes & Noble College at www.bncollege.com.
More Insights
Academic Solutions
· Article
Positive Student Feedback: First Day Complete 
Students confirm that First Day Complete helps them be better prepared for class (86%), has a positive impact on their success (83%) and helps them get better grades (75%).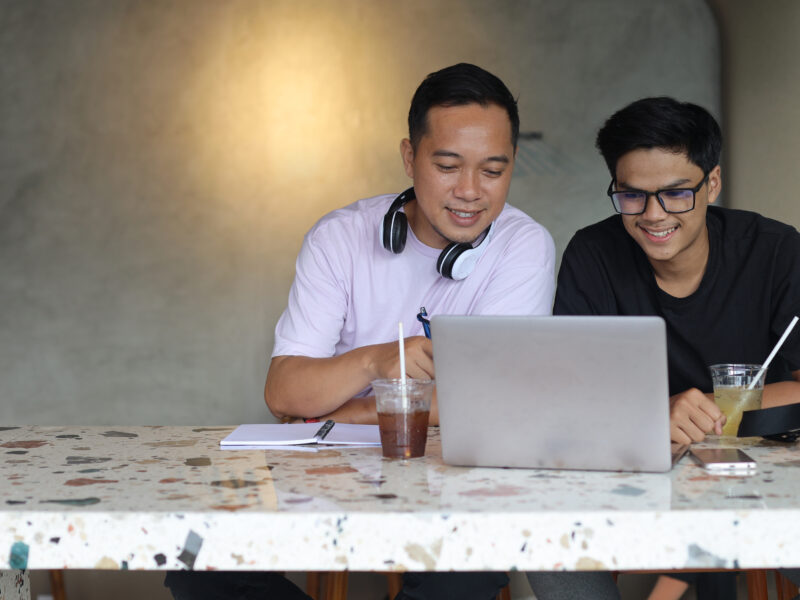 Academic Solutions
· Article
Student Impact Driving Rapid Growth of the First Day Complete Program
In a recent student survey, 83% of participants said First Day® Complete, BNC's equitable access program, had a positive impact on their classroom success. As of Fall 2023, the program will be offered through 157 campus stores, representing nearly 800,000 college students nationwide.