Academic Solutions
·
Article
HBCU Perspectives: Three Questions Facing Higher Ed Today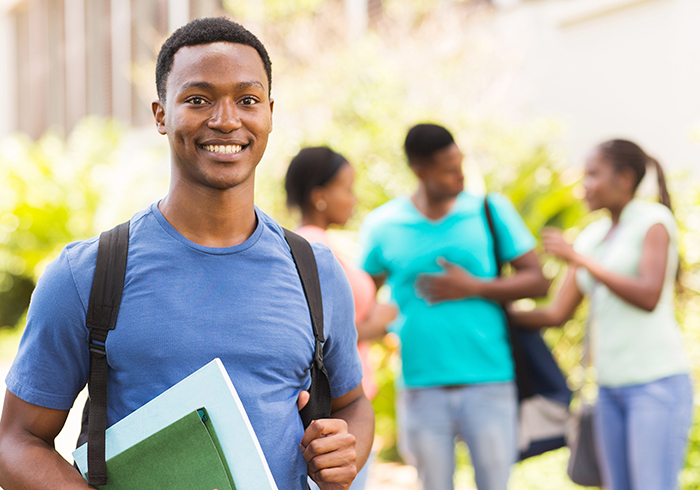 April 1, 2021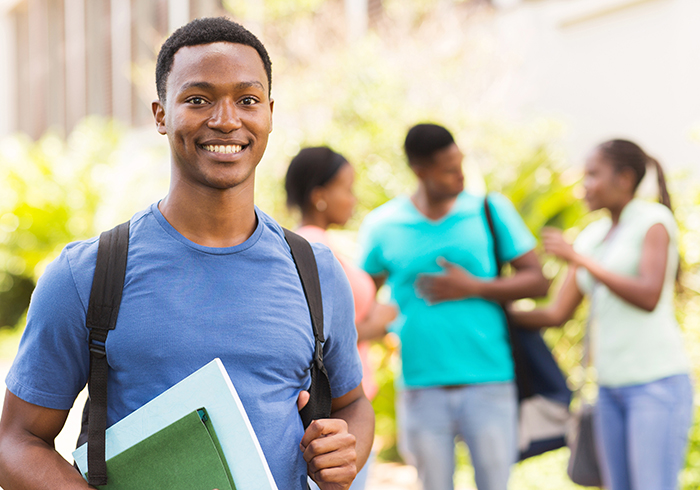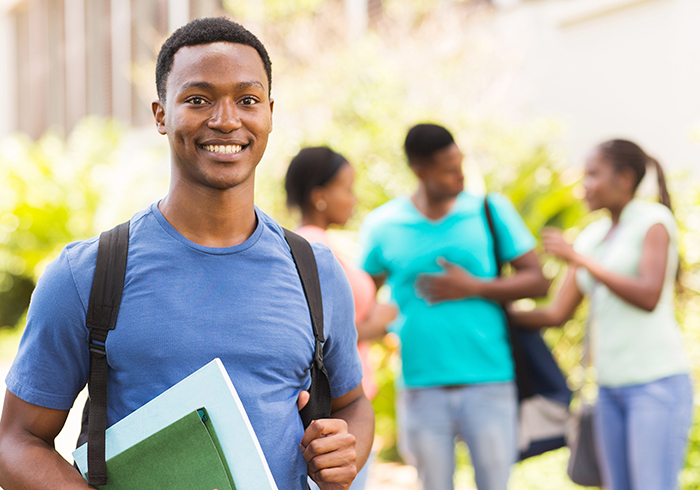 The first discussion in Barnes & Noble Education's new signature roundtable series about the future of higher education focused on how colleges and universities can better serve diverse student populations. Leaders from Historically Black Colleges and Universities (HBCUs) addressed some of the most urgent questions facing higher education today. Listen to the full conversation or read on for three spotlighted questions – and a discussion of solutions underway now.
How can we respond to a broader spectrum of student needs?
The rapid shift to online and hybrid learning has heightened existing gaps in affordability and access for students. Institutions are thinking more broadly as they work to bridge the gaps. In the spring of 2020, Xavier University of Louisiana found that students needed help managing the unexpected logistics of moving to remote instruction. To bolster institutional efforts, alumni honored their deep bond with the university by providing financial support. Administrators were able to rent U-Hauls and storage units for students who did not have a way to transport their things home immediately and find solutions to address technology insecurity.
"Thinking about the totality of who our students were and where their families are coming from, we had to become a whole host of different things in addition to our regular jobs," said Curtis Wright, Vice President for Student Affairs at Xavier University of Louisiana. "For example, we worked with students to provide them loaner laptops, hotspots or spaces where they could actually do the work at home. It's one thing to say, 'We're going to go remote, take all of your classes at home,' but if you don't have a personal computer or you don't have access to reliable internet, that becomes an insurmountable request."
Even as in-person instruction resumes, challenges around affordability and access will remain, and institutions are looking for long-term ways to help. For course materials, equitable access programs like First Day® Complete provide students with all of their required materials by the first day of class. It bundles costs with tuition and fees, saving students 35-50% and simplifying what can be a confusing and time-consuming process. Equitable access levels the playing field for all students, eliminating barriers to being prepared, such as delays due to financial aid disbursement.
What can we do to support new ways of teaching and learning?
As institutions continue to expand online and hybrid course offerings, the ways students learn will continue to evolve – but there may be growing pains along the way. According to research conducted by Barnes & Noble College Insights in May 2020, more than half of students said the adjustment to online learning diminished their confidence in their ability to be academically successful. Over one-third also said their access (or lack thereof) to academic support had a negative impact.
First year seminar professors at Howard University helped ease the transition to virtual and provided greater flexibility by "flipping the classroom." They built the course out completely by the beginning of the semester, allowing students to explore the course content and learn at their own pace to reserve class time for discussion. This model, while more often used for smaller courses, had not been as widely used in larger classroom settings.
"We've always told students to know the hours they work best – 'what's your best thinking time?' Now we also have to push them to know and understand how they learn, and we have to understand what's required of us as faculty to help them learn in their best possible way," said Dana A. Williams, Ph.D., Professor of African American Literature and Interim Dean of the Graduate School at Howard.
Outside of formal instruction, online study tools such as bartleby® have helped students access the academic support they need when and where it works best for them. Interest is high: more than 80% of students indicated some interest in supplemental digital study tools and resources, from homework solutions to tutoring and writing support, according to Student Pulse, the annual insights report from Barnes & Noble College Insights.
How can we keep students engaged in online settings?
As Dr. Williams noted during the roundtable, "I'm leery of buzzwords, but I'm clear that the buzzword really is engagement." Keeping students engaged is a challenge when they are not on campus or are limited in their ability to participate in in-person learning and social activities. However, students crave those experiences, and in the May 2020 research, 76% said they felt isolated in their fully online environment.
At Howard, the Graduate Student Council shifted to online activities – social and academic – to sustain a sense of connection and community. "We've really gotten creative with the way that we use virtual spaces," said Natalie Muñoz, LCMSW, PhD Student, Social Work and President of the Graduate School Student Council at Howard. "We've done karaoke and game nights, and we've even hosted a children's book reading. On Zoom, we'll do coffee shops where students come and study together virtually. I think it helps a lot, especially for students feeling isolated. You know you're not alone."
The college store has an opportunity to support institutional efforts as well as engage students through its channels. Barnes & Noble College store teams are partnering with clubs and organizations on campus to host online activities and promote virtual events such as esports tournaments. As a hub for school spirit and pride, college stores are also using email and e-commerce platforms to stay connected and build excitement for what's ahead.
For more information and insights, watch the roundtable How Higher Education Can Better Serve Diverse Student Populations or read more about how HBCUs have created unique environments where all students can learn and thrive.
More Insights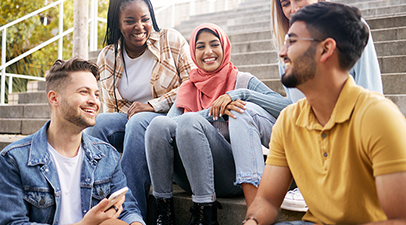 Academic Solutions
· Article
5 Innovative Ways to Support Student & Campus Well-Being
College students are seeking support as they address stress and anxiety and create paths to greater self-care. Institutional partners and well-being experts from the University of Maryland, the University of Tampa, Lifelines and Rae Wellness highlight how campus stores are sparking conversations and connecting students with tools to improve well-being.
Academic Solutions
· Article
Positive Student Feedback: First Day Complete 
Students confirm that First Day Complete helps them be better prepared for class (86%), has a positive impact on their success (83%) and helps them get better grades (75%).