Retail Reimagined
·
Article
Effective Retail Drives College Revenue and Affordability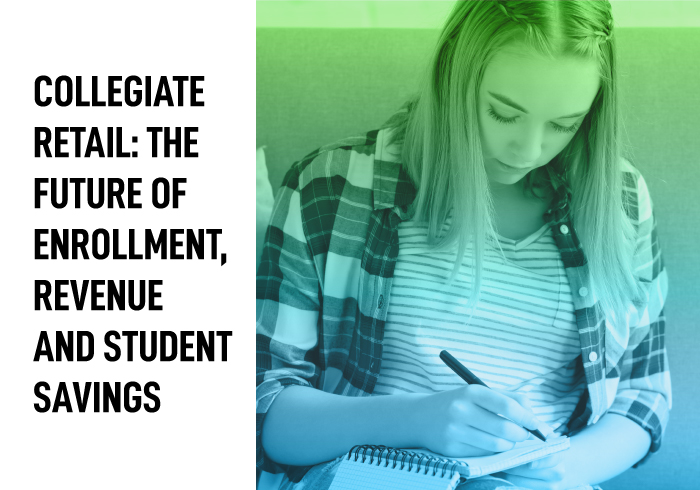 March 7, 2019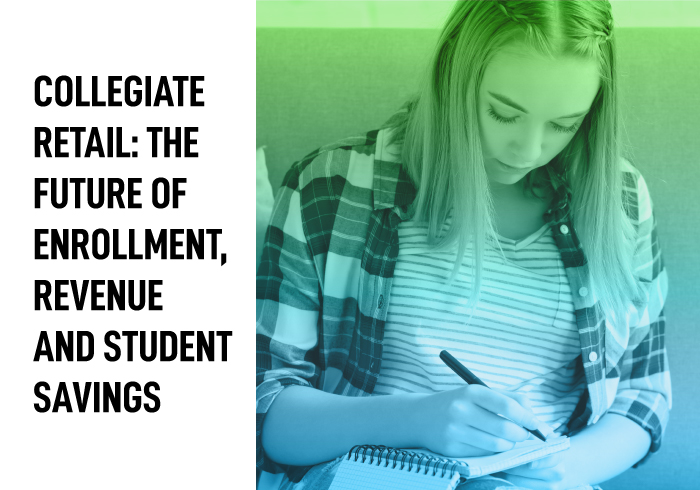 College business officers are in a bind. Dire enrollment forecasts are creating pressure to increase college revenue sources. Yet, calls for greater affordability have prompted many institutions to freeze tuition or offer discounts. This interferes with one of the higher education's top income sources: the tuition each student pays to attend a college or university.
>>Download the white paper: Collegiate Retail: The Future of Enrollment, Revenue and Student Savings
Seventy-five percent of surveyed collegiate chief business officers said that tuition discounts are unsustainable. Yet public outcry over college affordability persists. Student debt topped 1.5 trillion in 2018, according to the Saint Louis Federal Reserve.
University leaders are under tremendous pressure to find creative ways to reduce the total cost of attending college.
The college retail solution
Proactive university leaders have discovered a solution in effective retail partnerships. With the right partnership, optimized collegiate retail hubs have a wide-ranging impact on revenue and student savings.
The white paper Collegiate Retail: The Future of Enrollment, Revenue and Student Savings addresses the problem head on. Discover:
Details of the challenges facing contemporary higher education leaders

Analyses of how

two school

s with distinct profiles but similar financial challenges

successfully

optimized campus retail

The qualities college leaders

should seek in an effective retail partner
Solve higher education's most crippling financial paradox: the need to lower student costs while boosting college revenue.