Academic Solutions
·
Article
Early Course Material Adoption: 3 Barriers Faculty Face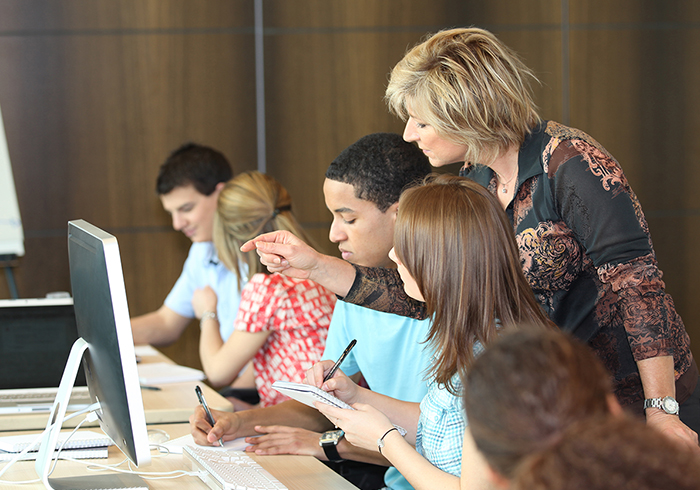 April 20, 2020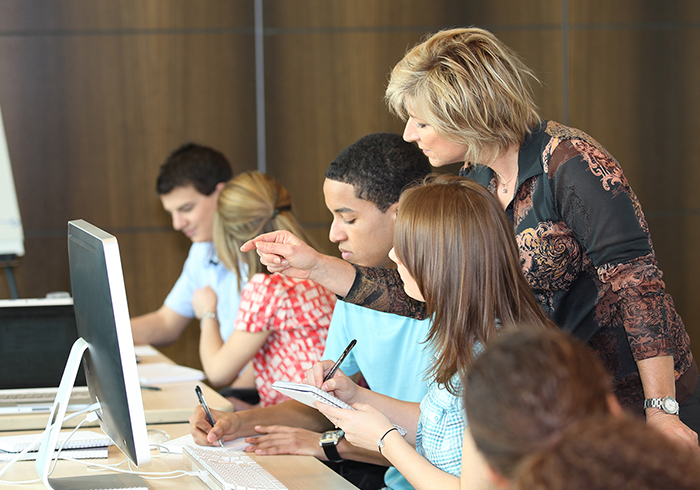 Course material selection is important to faculty. They are deeply invested in finding the right materials for each of their courses, balancing their needs as educators with the evolving needs of students. However, the process of adopting course materials can become protracted, with delays that end up hampering the bookstore's ability to secure the most affordable options for students. These delays often happen in a regular term and they are only amplified in moments of upheaval.
To incident-proof adoption processes, it's important to know what you're up against. Here are three barriers that prevent faculty from adopting course materials early — and the impact that late adoptions can have on affordability.
Barriers to Early Adoption
1. Administrative challenges
Faculty today are juggling a broader range of professional responsibilities than ever before, on top of the fundamentals of teaching, advising, researching and publishing. When facing time constraints, faculty understandably prioritize these activities over administrative tasks — especially when they perceive the tasks as cumbersome and time-consuming.
Additionally, while schools use different processes for managing course material adoption, many of them rely on administrative staff working at the department level to coordinate adoptions. It falls to these staffers to track down each faculty member to get their adoptions — while still juggling all their other responsibilities. Time constraints can become a factor at every step, and when entire campuses are working from home, it might feel like an impossible task without the right tools.
2. Affordability concerns
Nationwide, 49 percent of students reported that they did not have their course materials on the first day of class in 2019 — and cost was one of the top reasons cited. Knowing that many students face financial challenges, faculty often spend more time researching their course material options than ever before. They want to ensure the materials will support the level of instruction they want to provide, but they also want to keep costs as low as possible. There is no single source that is publicly available to find and compare pricing, so identifying the right mix of materials requires a significant commitment.
3. Unaware of the impact
It's not surprising that faculty can get behind on adoptions. As the deadline approaches, they may still be assessing the course materials they used in the current term or looking for new options to ensure the best fit for their courses. They may not even realize the far-reaching impact that adoptions can make in terms of affordability and preparedness.
When faculty adopt early, students are the beneficiaries. Early adoptions give bookstores a clearer view of demand and a better negotiating position. As a result, students get better returns at buyback at the end of the current term and better prices on their course materials for the next term. The bookstore also has the insights to implement broader cost-saving solutions. In contrast, late adoptions can minimize the leverage bookstores have on pricing and lead to backorders, working against both affordability and preparedness.
Taking action on adoptions
The more schools can do to facilitate early course material adoption, the better off students will be. Understanding the faculty perspective is the first step, because the challenges that hinder early adoption are not unanswerable. However, finding the right solution may be overwhelming or have too many moving parts for many schools. Barnes & Noble College developed the Adoption & Insights Portal (AIP) to overcome these pain points and meet the needs of students, faculty and schools.
The Adoption & Insights Portal makes it easy for faculty to find affordable options and compare pricing, then adopt (and re-adopt) the best course materials, ensuring students get the course materials they need, at the best prices available. School administrators get real-time access to adoption rates, providing the insights they need to send timely reminders, both automated and on-demand, through the portal.
Learn more about the Adoption & Insights Portal — and how Barnes & Noble College helps schools engage faculty and offer students the affordable options they need to support their success. We are happy to offer special assistance in providing alternate course material solutions in advance of the summer or fall terms.
More Insights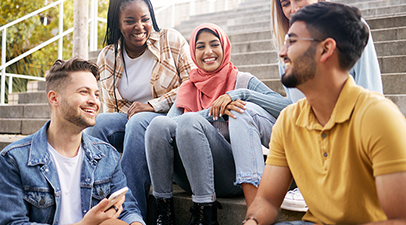 Academic Solutions
· Article
5 Innovative Ways to Support Student & Campus Well-Being
College students are seeking support as they address stress and anxiety and create paths to greater self-care. Institutional partners and well-being experts from the University of Maryland, the University of Tampa, Lifelines and Rae Wellness highlight how campus stores are sparking conversations and connecting students with tools to improve well-being.
Academic Solutions
· Article
Positive Student Feedback: First Day Complete 
Students confirm that First Day Complete helps them be better prepared for class (86%), has a positive impact on their success (83%) and helps them get better grades (75%).