Academic Solutions
·
Article
Driving Student Success Through Flexible Operations: Discussion Panel Learnings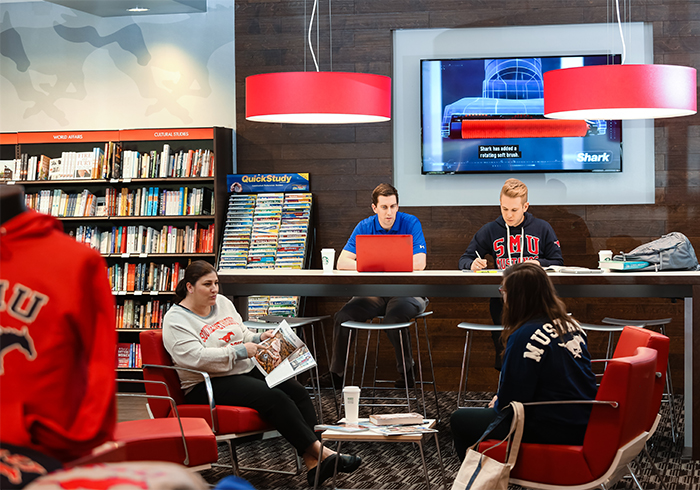 November 13, 2020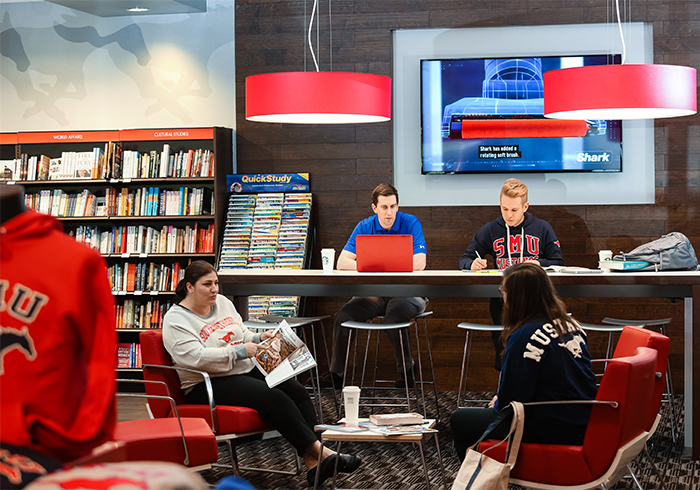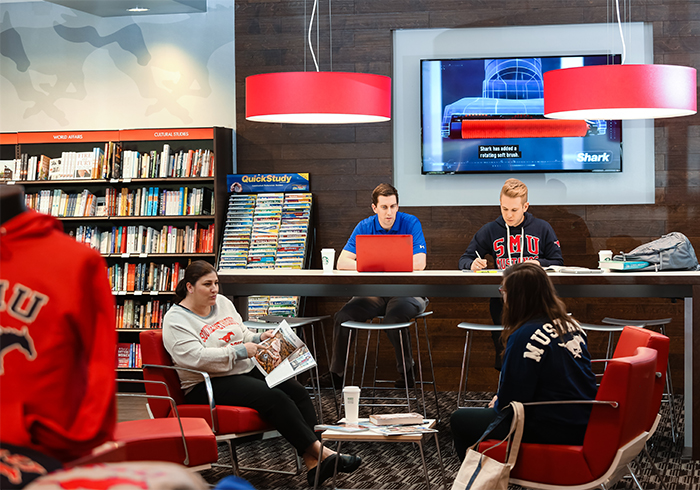 As colleges and universities prepare for another unpredictable and fluid spring term, Barnes & Noble College hosted a virtual panel discussion to share their experiences and discuss what's next.
Our panel included:
Neil Markley, AVP Administration and Finance, Sonoma State University
Robin Reynolds, Associate Vice President for Auxiliary Services, Santa Clara University
Michael Simmons, PhD, AVP Academic Affairs, Curricular Innovation and Academic Partnerships, University of North Texas
Jonathan Shar, EVP Retail and Client Solutions, BNED.
The panelists discussed some of the challenges they faced entering an unprecedented fall term; their go-forward strategies for winter and spring terms to help maintain valuable academic experiences for students and faculty; and solutions to make flexible operations easier and more effective. During the panel, we also surveyed attendees from institutions across the nation, gathering responses on three areas of focus that reinforced and helped drive conversation.
GREATEST CHALLENGE OF THE FALL TERM

48% of our attendees' greatest challenge was in managing the logistics of a virtual vs in-person education model, specifically in terms of course material delivery and returns.
The rapid shift to a virtual (or hybrid) model caused a great deal of disruption and required unprecedented flexibility. As changes rolled out, communicating with all stakeholders was more difficult — and important — than ever.
"I would say everything is turned upside down. Everything we knew to be normal hasn't been. Communicating and keeping connected with people is a challenge. When you're now in a completely virtual environment, that is certainly very difficult to manage," said Markley. "Also, we now need to get moving on the tools available to us, because I think if this has taught us anything, it's we need to be on the forefront of technology as it's evolving and making sure that all those tools for the students are in place."
STUDENTS' CONCERNS GOING INTO THE SPRING TERM

43% of attendees felt that academic success and preparation were students' greatest concerns going into the spring term.
In research conducted during the Spring 2020 term, more than half (53%) of students said the overall adjustment to online learning negatively impacted their confidence towards being academically successful. As they look ahead to Spring 2021, they want to be sure they are prepared — and course materials play an important role.
"The first years and their parents are oftentimes confused and want to make sure they're doing everything they're supposed to. The other students just want to make sure that they get their materials in time," said Reynolds. "I think the student concerns are just making sure they have what they need to succeed."
FORWARD-LOOKING SOLUTIONS

Almost 66% of attendees plan to implement an inclusive access model for their schools going forward.
An inclusive access model, like the First Day® Complete program, delivers all course materials to all students by the first day of class, bundling costs with tuition and fees. Convenience and savings — an average of 40-50% with First Day® Complete — incentivize students to participate. The program's volume ensures institutions can recapture market share and increase revenue.
"We had a semester of inclusive access and it was very, very successful," said Dr. Simmons. "As the affordability thing comes back, I think people will swing around and say, what are ways students are going to see value? BNC mentioned that in the survey, students want more affordable materials and to package all those kinds of things. The need's still out there. It is a little bit of a lift to do a first day program, as everybody here will acknowledge, and so can you find time to do it if it's not already up and rolling? I think that's the way to go in long run, that kind of affordability initiative from the institutional level."
During the discussion, Barnes & Noble College also shared some key statistics around immediate impacts of COVID-19 and distance learning, as well as current student trends which can be found in our 2020 National Student Pulse Report.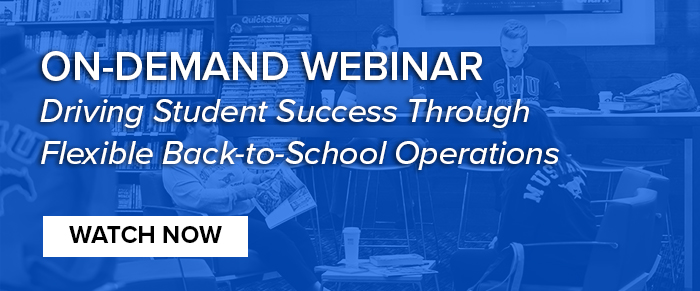 More Insights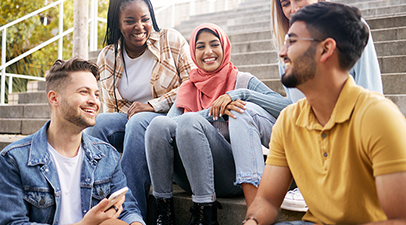 Academic Solutions
· Article
5 Innovative Ways to Support Student & Campus Well-Being
College students are seeking support as they address stress and anxiety and create paths to greater self-care. Institutional partners and well-being experts from the University of Maryland, the University of Tampa, Lifelines and Rae Wellness highlight how campus stores are sparking conversations and connecting students with tools to improve well-being.
Academic Solutions
· Article
Positive Student Feedback: First Day Complete 
Students confirm that First Day Complete helps them be better prepared for class (86%), has a positive impact on their success (83%) and helps them get better grades (75%).