Academic Solutions
·
Article
Dear Faculty: Let's Talk about Digital Courseware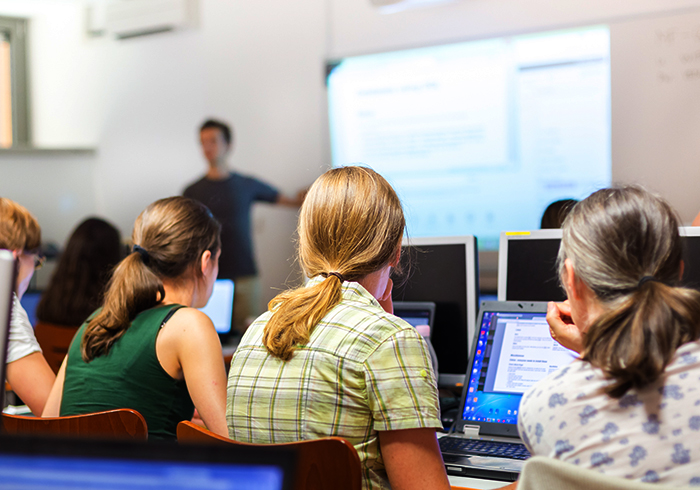 February 28, 2019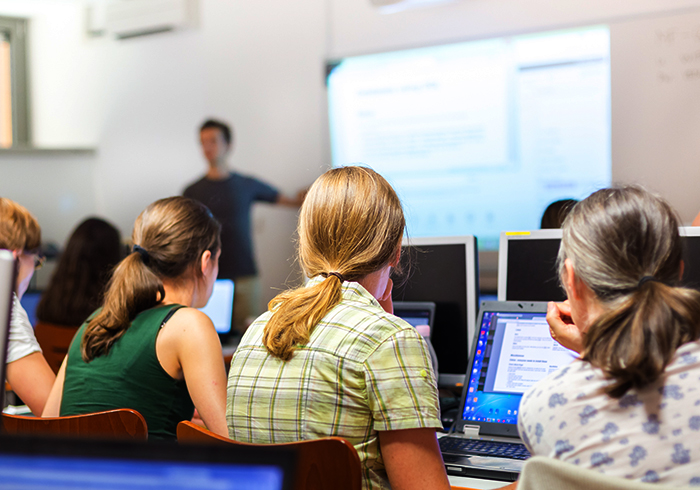 Digital courseware, with its built-in assessments, holds great promise for faculty hoping to improve student outcomes in higher education. Yet many still eschew courseware. They especially dislike digital assessments.
That's not because faculty are tech-averse.
Nearly half of all teachers in higher education reported that they have experience teaching online courses, according to Inside Higher Education's "2018 Survey of Faculty Attitudes on Technology Survey." Yet, the majority indicated they believe college and university efforts to improve student outcomes with data-driven assessment don't work.
Some of the reasons behind faculty's negative take on using digital assessment to increase student achievement are apparent in the survey data.
How faculty regard digital assessment
Among teachers in higher education:
43% are more likely to disagree than agree that they have used assessment information to improve student outcomes
59% agree with the view that standardized assessments are primarily focused on appeasing non-educators
43% disagree with the phrase "there is meaningful discussion at my college about how to use the assessment information"
In other words, many faculty members have the view that courseware-based assessments — along with other digital testing tools — have little to do with student learning. They believe that college leaders have introduced such assessments to please outsiders who want evidence that schools are achieving their missions (state politicians or charitable donors perhaps).
What's more, faculty seem to believe that courseware and other digital assessment practices have been imposed on teachers without relevant discussion about how such tools should be applied.
What faculty cannot do with courseware and digital assessment
It's unlikely that the faculty who dismiss the effectiveness of courseware are luddites. Use of technology is growing steadily in higher education. Instead, some teachers may react strongly against the suggestion that courseware can replace their curricula.
It's true. Courseware cannot replace written papers and exams. It cannot replace qualitative feedback. Verbal and written comments are essential for helping students grasp slippery concepts. And courseware cannot replace the wisdom teachers garner from years of classroom experience.
College educators are experienced with the kinds of students who attend their school. They're experienced with the age group they teach. Most importantly, they are experienced with the topics in their discipline students struggle to understand.
A teacher of introductory economics must teach more than formulas. Digital assessments can easily check answers to problems like that. But instructors must also introduce students to an entirely new way of thinking. Once students become accustomed to looking at their world in terms of currencies and commerce, the pieces fall together more easily. But that often requires months, even years, of verbal guidance and feedback.
How could courseware possibly assist students with such paradigm shifts?
How faculty can tap the potential of digital courseware and assessments
Faculty who use courseware most effectively tend to customize. They don't implement standardized quizzes and tests right out of the box. Rather, they work with course designers. They collaborate in creating customizable courseware tailored to the specific needs of their students.
Often, courseware makes a superb complement to assessments teachers already use. It doesn't replace the curriculum. Instead, it offers a streamlined way to regularly monitor student progress. It does not act as the exclusive means of measuring student progress. Rather, it allows teachers to focus their comments and verbal feedback on information students cannot find via Google.
That is, courseware, wisely implemented, can increase the value of the non-digital curricula faculty create themselves.
Three ways faculty can improve student engagement and achievement with courseware
1. Student acculturation
For good or ill, standardized assessment is the norm in primary and secondary education. It starts as early as kindergarten and continues until students take the ACT for college. It's critical for students to have experience with non-standardized exams in college. But introducing brief quizzes via digital courseware can help them adapt to a new learning environment. In this context, courseware serves as a bridge to more complex forms of testing like in-class essays.
2. Student remediation
Many students must take non-credit courses in college. Many more sign up for regular general education courses, despite shaky backgrounds in fundamentals like grammar and arithmetic. Courseware allows teachers to introduce remedial material without sacrificing precious discussion time.
3. Student accountability
When students first enter college, many struggle with time-management. Most are accustomed to high school classrooms in which they were assured that whatever they discussed would be on test.
First-year students are often confused when told that what they study might or might not be on a coming test. If a concept is not going to be on a test, it's hard for some understand that it may be worthwhile to learn it.
Courseware has the power to generate quick, auto-graded quizzes for each class session. This helps students learn to budget their time. It serves as an incentive for them to complete their reading assignments. It prompts them to show up for class and ask more questions.
Courseware can nurture campus inclusiveness
Courseware with digital assessments need not replace the curricula faculty develop. In many cases, it probably shouldn't. But it has potential for student outcomes that merit discussion.
Effective digital assessment can help newcomers adapt to the rigors of college. Courseware increases the possibility that all students — regardless of background or gaps in their education — can succeed.
More Insights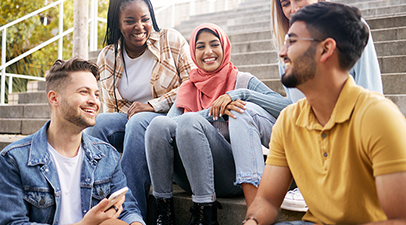 Academic Solutions
· Article
5 Innovative Ways to Support Student & Campus Well-Being
College students are seeking support as they address stress and anxiety and create paths to greater self-care. Institutional partners and well-being experts from the University of Maryland, the University of Tampa, Lifelines and Rae Wellness highlight how campus stores are sparking conversations and connecting students with tools to improve well-being.
Academic Solutions
· Article
Positive Student Feedback: First Day Complete 
Students confirm that First Day Complete helps them be better prepared for class (86%), has a positive impact on their success (83%) and helps them get better grades (75%).