Retail Reimagined
·
Article
A Roadmap for College Store Reopenings: the BNC Approach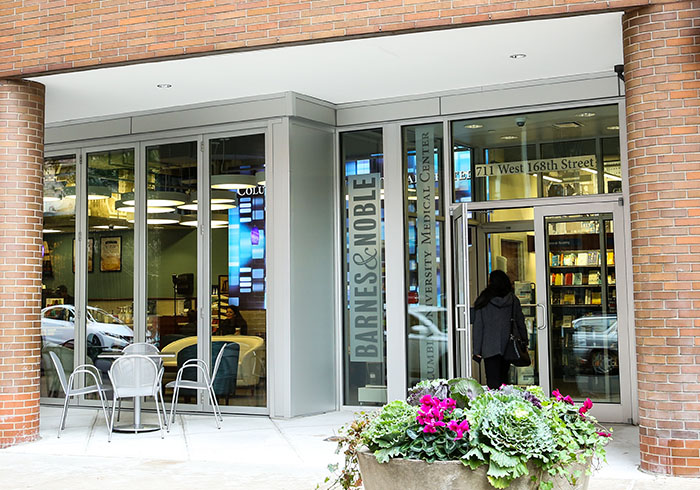 August 21, 2020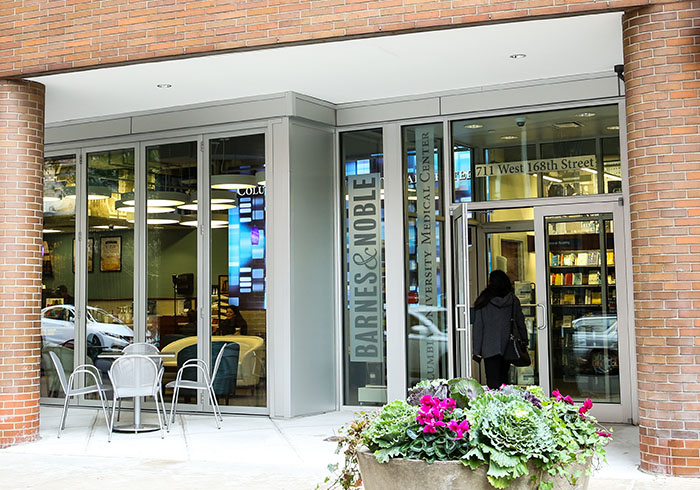 While the U.S. continues to grapple with COVID-19, some businesses and organizations have been able to move forward and adapt operations. To support our college stores reopening in some capacity for the summer terms, Barnes & Noble College put together guidelines to help protect the safety and wellbeing of staff and customers. Here are a few key elements of our approach that continue to inform and guide our store re-openings and operations.
Three Key Elements to Store Re-openings and Operations
1. Create an environment where customers and employees feel safe and comfortable.
It's vital to deliver the level of customer service customers expect — while protecting the safety of everyone in the store. An enjoyable, meaningful retail experience starts with feeling comfortable. We started by incorporating additional preventive measures at key points of interaction, such as the cash wrap. Sneeze guards allow staff and customers to have a face-to-face interaction with a protective layer in place, and contactless payment supports a faster, more distanced way to complete transactions.
In addition, we prioritized customers' ability to shop for spirit gear, school supplies and other general merchandise while designating other areas of the store as off limits, such as textbooks. Staff instead serve customers through alternatives such as delivery drop zones and curbside delivery, offering options that are not only safer, but more convenient.
2. Organize the store in a way that supports an efficient, streamlined shopping experience.
Right now, it's important to ensure customers don't have to stay in a store longer than necessary. They should be able to find what they need, make their purchase and exit the store quickly. Stores need to provide clear, simple information about how to move through the store and make merchandise as easy to find as possible.
We have installed signage inside and outside of stores, outlining policies and guidelines in prominent locations. For maximum clarity, we also used floor tape and fixtures to help create single-direction aisles and stairs and make it simple to understand appropriate distancing.
Our lifestyle approach to store design and merchandising, launched in 2019, was designed to connect customers quickly with exciting, high-demand merchandise. Vibrant, customized pods display a variety of complementary products from across the store, organized around relevant themes such as key trends, timely events and in-demand brands. Now, the eye-catching displays are even more useful, making it intuitive for shoppers to locate the types of merchandise they're seeking — and have fun while making quick selections.
3. Prioritize convenience — in store and online.
Our proprietary research has shown that ease of use is important to students, and we've long prioritized these elements of the retail experience. Now, we are expanding and accelerating solutions and services that provide greater convenience for customers.
Through our app, we're offering a curbside pickup option at many stores that have reopened for the Fall 2020 term. We also have concierge service in store, which provides a predefined course material pick-up for students. For students who can't or prefer not to come to the store, we have alternate delivery methods in place both for course materials and general merchandise. We've significantly expanded our selection of dropship merchandise on our e-commerce sites, all of which is shipped directly to students from the vendor. Students will even be able to order bulk convenience goods through our sites.
We're also reaching out to begin the retail experience proactively, creating touchpoints with customers before they're at our doors or on our sites. For each store reopening, we've shared key information across our social channels, e-commerce sites and email (students' most preferred communications channel) so that customers know what to expect. Throughout the last several months, we've also continued delivering the sales and promotions customers tell us they crave, driving them to shop and, ultimately, keeping communities connected to their institutions.
As we move forward, Barnes & Noble College will continue to keep a finger on the pulse of student, faculty and institutional needs — and support our partners with the latest insights and best practices.
More Insights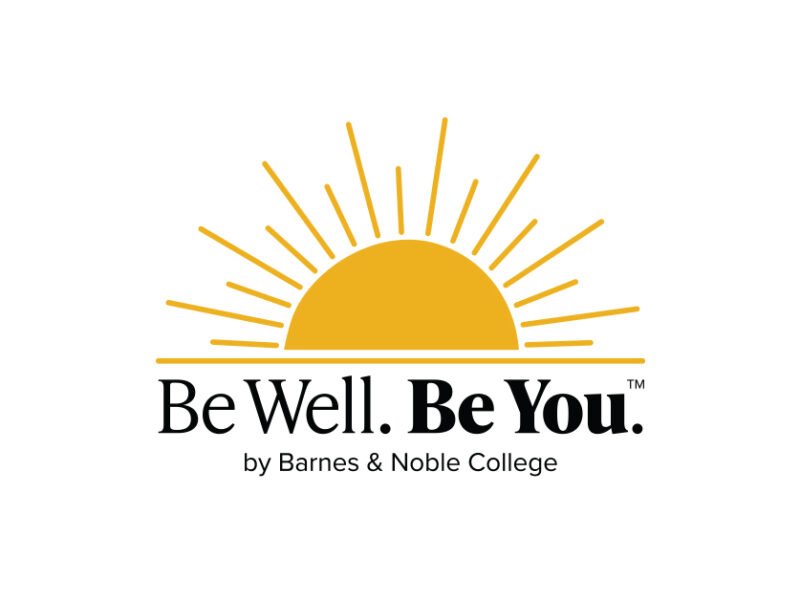 Retail Reimagined
· Article
Supporting Student and Campus Well-Being: Be Well. Be You.™ by Barnes & Noble College
In response to the growing number of students experiencing stress and anxiety, Barnes & Noble College has launched a new initiative to support the well-being of students and the campus communities it serves. Be Well. Be You.™ by Barnes & Noble College, is a thoughtfully curated collection of products that is designed to calm and recharge the mind and body.