A Lifestyle Approach to Shopping in Collegiate Retail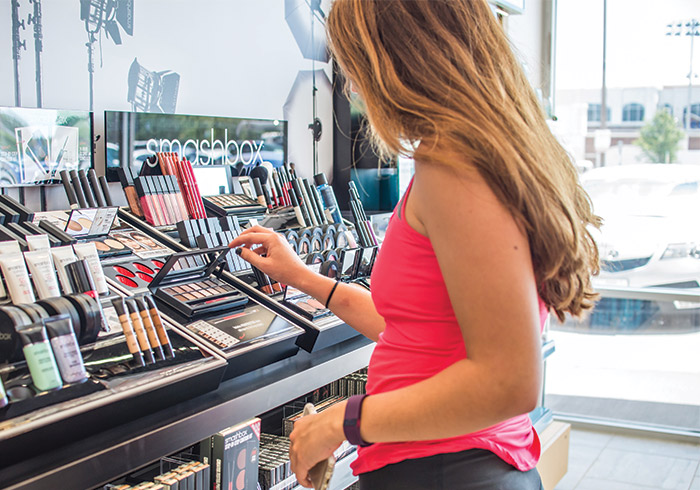 April 30, 2019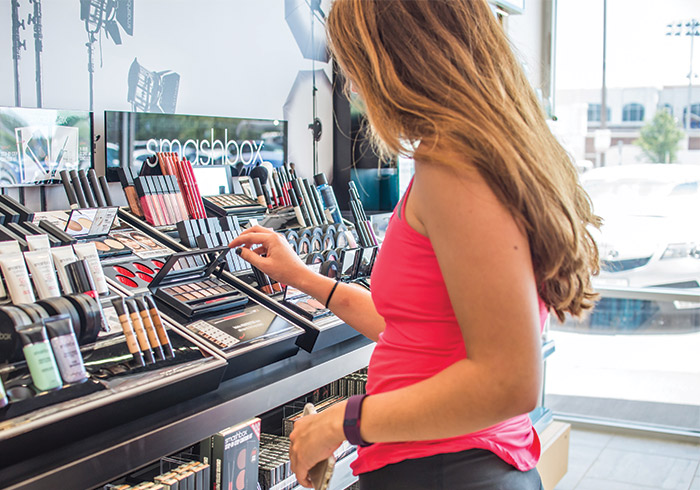 The rapid evolution of the retail industry has made traditional retail methodology obsolete. Consumer preferences and technological advancements have driven disruption that reaches all forms of retail from small, independent shops to department stores and collegiate retail. This changing atmosphere has given college stores an opportunity to grow with the latest retail innovations and engage the next generation of customers on a deeper level. By understanding student lifestyles and developing a store that enhances their lives, the college store can help your school solidify lasting relationships with students and future alumni.
The current state of collegiate retail
Nearly every week, news breaks that another retail chain is experiencing lower than average sales, scaling back or shutting down. The simplest answer is that online retailers are decreasing their market share. While there may be some truth to that, it isn't the full picture. Many brick-and-mortar stores are thriving in today's retail landscape. Online retailers are even opening physical stores in hopes of expanding to larger markets. So why are some succeeding where others fail?
There are three key elements where today's successful retailers focus: customer experience, flexibility, and research and development. For example,  London's House of Vans has taken customer experience to the next level by reflecting its core demographic in the store design. The store gives customers an authentic BMX and skate park experience within its retail location.
Other stores, such as Sephora, have developed strong mobile apps and activities that not only appeal to its customer base but also attract new potential customers. People choose to download the app not just to make purchases but also because it offers them something of value. The Sephora app is a useful tool that lets customers scan bar codes in-store and read reviews, digitally try on thousands of shades of lipstick and receive personalized alerts. All of this seamlessly blends and creates one virtual and physical retail experience that is a useful, practical way to wow customers.
These stores have stayed successful in a tumultuous market because they understand their core customers and how their store fits into and enhances customers' lives. They have created a culture around their brand that attracts customers and supports their individual lifestyles in a specific and unique way.
3 ways college stores can offer a lifestyle approach to shopping
1. Create an engaging retail experience
Students still appreciate a brick-and-mortar shopping experience. However, they want more than a specialized department store. In fact, 75 percent of Gen Z shoppers said they prefer to shop in stores. However, students look for more than just another place to buy a shirt or get their textbook. They want a personal experience that offers them something they can't get online.
Gen Z students want to walk into a store and see more than racks of clothing or shelves of books. They want to see their lifestyle or the lifestyle they want. When students see the clothing styles they prefer and the non-apparel items they love in the college store, they recognize it as a valuable part of their lives.
By better understanding your market, you can create a store atmosphere that is inviting and exciting for students. This will turn your store into a campus destination that supports students and elevates your school's brand.
2. Stay relevant with agile on-campus retail
Collegiate retail is more than retail. It is an on-campus student service vested in student success. That's why college stores should have multifunctional designs that are flexible enough to hold events, change with seasons, offer study areas, meeting spaces, cafes and more.
As a campus hub, stores must be prepared to help support many aspects of campus life and student success. From de-stress and wellness events to ensuring student preparedness and college affordability through innovative programs like inclusive access, the college store supports the whole student. You can improve student retention, nurture alumni relationships and amplify the school's brand through great retail leadership that strengthens the sense of campus community and belonging.
3. Keep up with students and retail technology
Research is one of the most vital tools that any retailer must have, whether on-campus or online. It is important to understand how today's students, Generation Z and non-traditional, are different than previous generations on a national and local level. The college store must know its customers' likes, dislikes, expectations and how they prefer to interact with the store. All of this will go into providing the tailored experience that today's students and shoppers expect from brands.
Stores must also have a seamless omnichannel presence and an effective social media strategy. Omnichannel and social media strategies are no longer optional in today's retail landscape. All consumers expect around-the-clock, quick, convenient access to your store, products and customer service. College stores must have a website, mobile app and a presence on a variety of social media channels. Stores need to stay current on the latest retail technology and trends, so they can continue to adapt and plan for the future.
"Apps account for over 70 percent of mobile e-commerce transactions in North America – and the conversion rate on shopping apps is more than three times higher than on the mobile web. That's why it is so important for college stores to have a strong mobile app," Barnes & Noble College's Vice President of Marketing Ken Wincko said. "A consumer's overall experience with your store will be based on a variety of factors, including mobile branding and the way your site and app functions – but it must be personalized based on their unique preferences, such as the sports they follow and their previous apparel purchase."
This new era is an exciting time for collegiate retail. With new challenges come new opportunities to steer your store and school to the next generation of retail while improving the student experience and promoting greater student engagement and success.
More Insights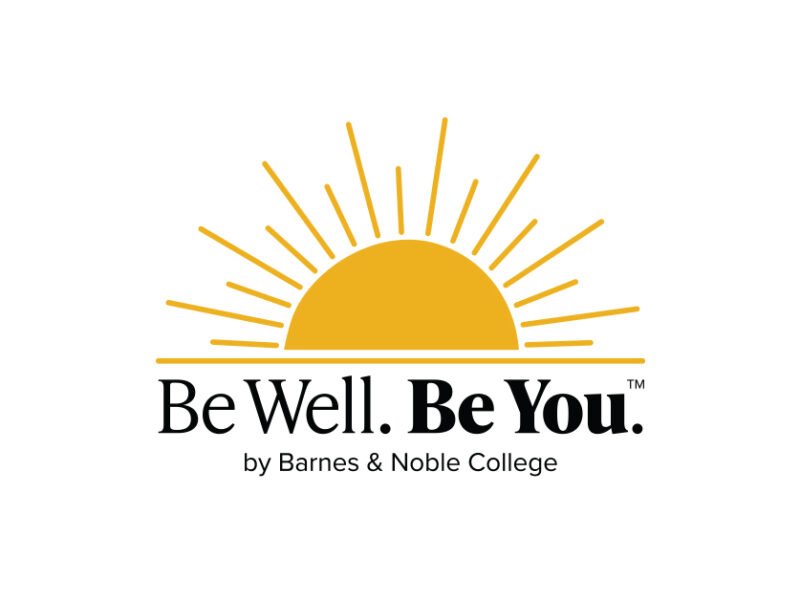 Retail Reimagined
· Article
Supporting Student and Campus Well-Being: Be Well. Be You.™ by Barnes & Noble College
In response to the growing number of students experiencing stress and anxiety, Barnes & Noble College has launched a new initiative to support the well-being of students and the campus communities it serves. Be Well. Be You.™ by Barnes & Noble College, is a thoughtfully curated collection of products that is designed to calm and recharge the mind and body.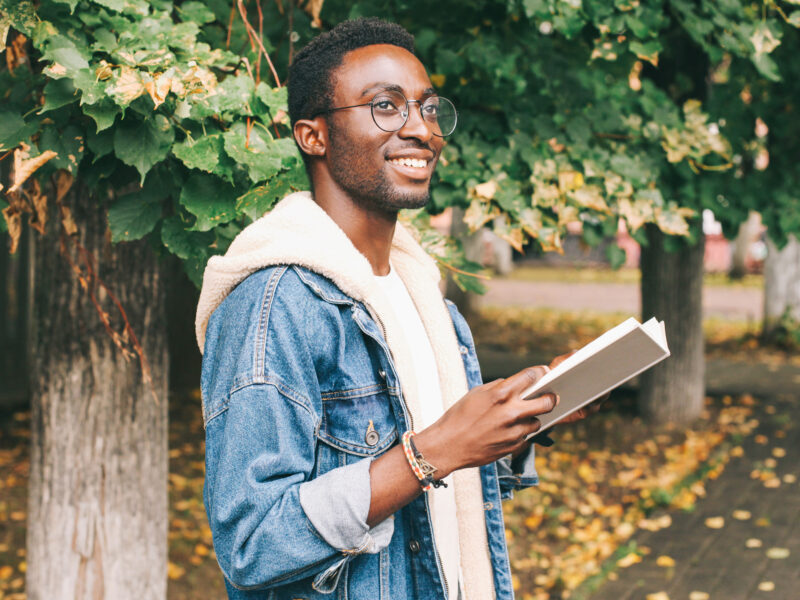 Academic Solutions
· Article
What Fall 2022 Tells Us About Spring 2023 – and Beyond
Barnes & Noble College keeps a finger on the pulse of what's driving success for our campus bookstores and the communities they serve. Here are a few key observations to keep in mind as we prepare for the next semester – and even the next academic year.