Retail Reimagined
·
Article
5 Ways to Create an Inviting College Store Design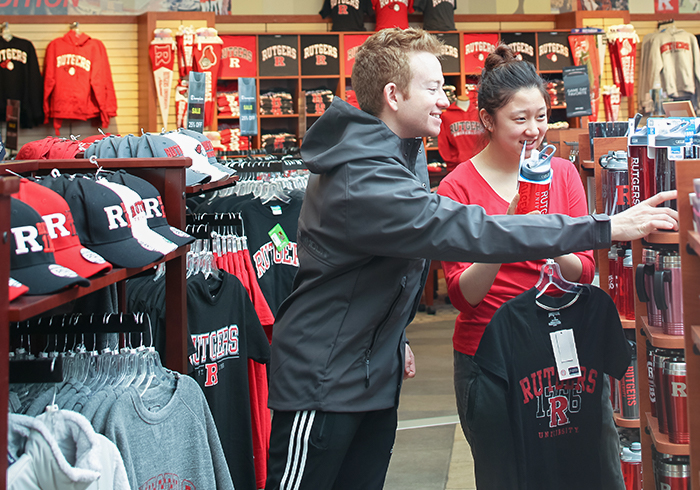 June 4, 2019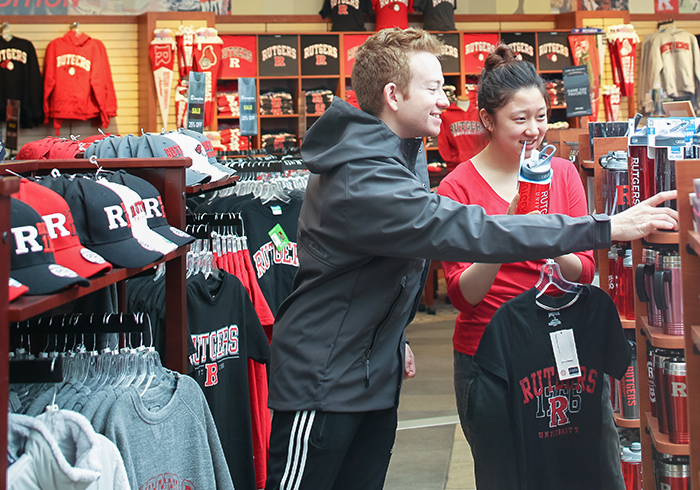 College stores occupy a niche in retail. Designed to serve a well-defined, specific audience, academic retailers require a flexible store design to best fulfill campus needs. Some colleges or universities may want their bookstores to celebrate strong athletic programs, proudly display campus traditions and provide students with a vibrant social space. Others may want their store to highlight outstanding programs, engage hard-to-reach student populations and maximize student convenience. A great college store is designed to meet all of these needs and more.
Collegiate retail probably brings a specific image to mind. Maybe racks of emblematic merchandise, shelves stacked high with textbooks and a typical retail experience a customer could get in any store. That type of experience is no longer enough in collegiate retail. All consumers, especially students, expect more.
To compete with thousands of national competitors who also license college and university apparel, college stores must carefully curate merchandise that students want, have a smooth omnichannel presence, support student success and offer a next-generation retail experience. The new college store is a hub that supports the campus community. It is a place where anyone can go to study or relax, get a cup of coffee and a healthy snack, meet with friends and teachers, get a high-quality game day shirt, and buy a new computer or have their old laptop repaired. In short, it is more than retail. It is a campus amenity.
Elevate the student experience in your bookstore
One way to take the brand experience in your store to the next level is through innovative design. Whether your school is considering a store remodel or looking at the available options, these five tips will help hone your design philosophy and elevate the student experience.

During the academic year, the college store will celebrate more than just seasonal holidays. Store layouts need to be flexible to accommodate various functions, such as big game day celebrations, author signings, student wellness events, graduation events and more. Your store also needs to maintain a visually interesting atmosphere that draws students through its doors time and time again.
Generation Z students look for organizations, companies and brands that share and promote their values. They want to interact with stores that understand and enhance their lifestyles. Vibrant displays that take a lifestyle approach to shopping create a cross-pollination of merchandise that tells a story. These stories help students see how each piece of merchandise fits into their lives and make a deeper, more authentic connection with the college store and school.
High-quality mobile and customizable fixtures can help accomplish this. They allow your bookstore staff to customize spaces and maximize promotional opportunities by directing traffic or calling attention to certain areas in the store. From student art exhibits to open mic nights and formal group events, a flexible store design ensures that your college store is ready to serve as a social hub on your campus and meet students, parents, faculty, administration and alumni's retail expectations.

Great retail hinges on improving the overall shopping experience. Adding multifunctional spaces to your store allows you to serve more of your campus community. Game rooms, cafés and social spaces give students, faculty, staff and alumni a comfortable place to meet and collaborate. These spaces help your college store evolve into a campus hub that supports student life while providing an engaging retail experience that brings customers back time and time again.
As a community hub, your store can engage students in a meaningful way that strengthens their connection to your school. Multifunctional spaces like cafés give students an additional place where they can meet with friends, faculty or advisors in a relaxed and inviting atmosphere. They can pick up a snack and a cup of coffee and settle in to read between classes or study for finals. It is a space designed to meet the needs of your campus and a way for your college or university to offer students an additional campus amenity.
"Gen Z students love campus store social hubs where they can come in and meet with their friends. Our stores provide an opportunity for students to get together in small breakout groups or come in with their professor and have study sessions for their class," Barnes & Noble College Vice President of Store Design Greg Candee said. "They can share ideas and talk in a less formal environment than the classroom. Campus store cafés are also a very popular destination for students, faculty, staff, alumni and the community. They can sit, chat and get something from the café."

College stores are first and foremost a place for students. Stores should be designed to pique student interest and give students a sense of belonging as they walk through the doors. Part of accomplishing that is providing the retail options and environment students want from coffee shops to tech shops to locally-sourced produce. To discover what wins big with your campus community, you need effective communication, relevant research and retail expertise.
Through interdepartmental communication and an open dialogue with students, your store can identify which student trends are most popular on your campus. National research helps pinpoint the niche markets that are generally popular with Gen Z and nontraditional students. Localized campus research will tell you what your specific students look for in their shopping destination. Using retail expertise, all of this can be brought together in a sustainable way to ensure your bookstore offers the products, convenience and atmosphere that attracts today's students.
By better understanding your entire college market from alumni and parents to students and fans, you can create a store atmosphere that is inviting and exciting for everything that through your doors. This will turn your store into a campus destination that elevates your school's brand. Students, alumni, parents, faculty and staff will see more than racks of clothing or shelves of books. They will see their lifestyle or the lifestyle they want to be reflected back to them through the merchandise you carry and the store displays.

Your college bookstore should be a beacon of school spirit. Create an awe-inspiring, unrivaled customer experience by embracing what students, alumni and fans love most about your school.
Design your store to represent and enhance your brand beyond the unique emblematic merchandise it carries. Interior color schemes can proudly display school colors in ways that draw customer's attention to specific areas of the store. Memorabilia, campus photographs, pictures of current all-star athletes and recognizable campus figures can be used to create unique accent walls that immerse students in your school's rich history, traditions and campus culture.

College stores can provide a fun social atmosphere and comfortable spaces to where students and faculty can meet or study. By rebranding your college store as a campus amenity, you are positioned to engage with students as more than just a retail store. The store becomes a regular part of their campus life and an inviting, safe place for the entire campus community. Great study areas, meeting spaces and food options also help your store promote overall student wellness and success.
A well-designed, sustainable bookstore can elevate the student, faculty, alumni and fan experience on your campus. Your campus store should be more than retail. It must support students and create an atmosphere of school pride and community.
More Insights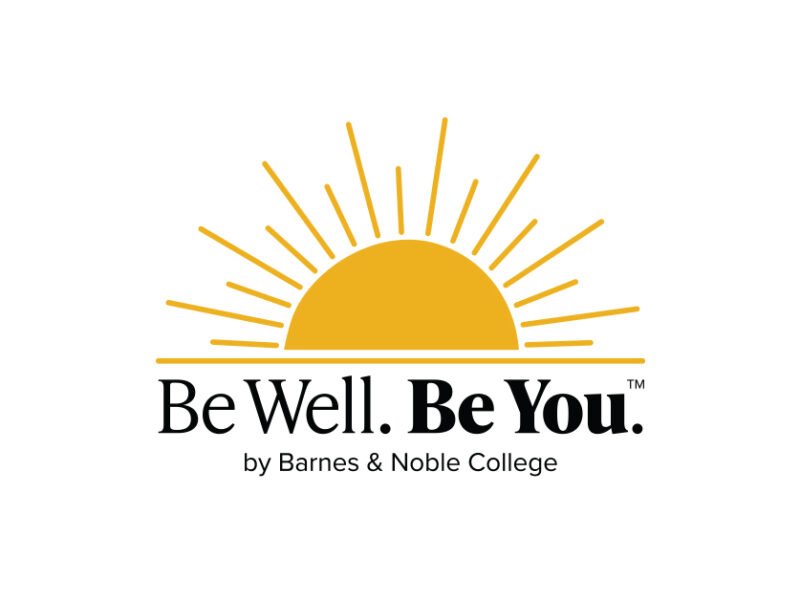 Retail Reimagined
· Article
Supporting Student and Campus Well-Being: Be Well. Be You.™ by Barnes & Noble College
In response to the growing number of students experiencing stress and anxiety, Barnes & Noble College has launched a new initiative to support the well-being of students and the campus communities it serves. Be Well. Be You.™ by Barnes & Noble College, is a thoughtfully curated collection of products that is designed to calm and recharge the mind and body.