GET TO KNOW GENERATION Z
LIKE NEVER BEFORE
Gen Z, the group born 1996 or later, is now the generation that is 22 years old and younger. Accounting for 26% of the US population and wielding $143 billion in purchasing power, they are certainly a force to be reckoned with—and one that marketers need to understand.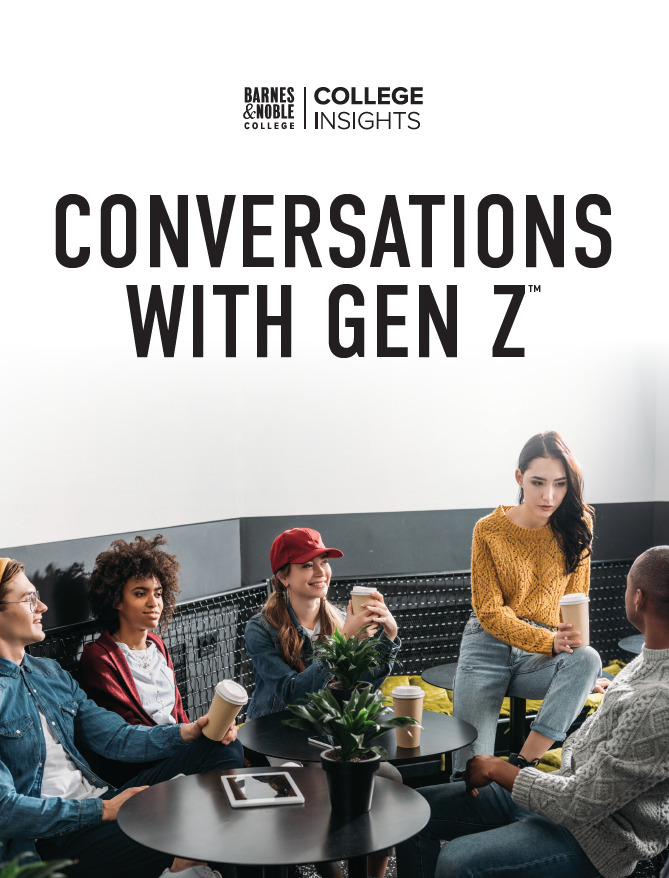 Actionable Insights for Marketers
Barnes & Noble College wanted to learn what's on the minds of this influential group, particularly the 18-22 year old college segment, so we asked them—directly. We sat down with students on U.S. college campuses and conducted online quantitative research with students nationwide.
And we're ready to share our insights with you.
What you'll learn in this report
Gen Z believes that people should have the freedom to be whoever they want.
This vocal and unbounded generation believes they can do and accomplish anything.
They view themselves as change agents with the responsibility to better the world around them.